Platform Bowl - Good Thing $32.50
With this Platform Bowl you have an extraordinary everyday object. Weather you want a jazzed up center piece for your next gathering, or a minimalist way to organize your fruit, this piece will bring something unique to the table. It is crafted using Pine wood and powder coated steel. Up to four can be stacked tall for more of a statement piece. 
Floral Pizza Art Print by Paul Fuentes $27.99
We have some kind of kitchen theme going on here, but it's merely a coincidence. When I laid eyes on this Floral Pizza Art Print I knew I had to share it with the world. Gorgeous isn't it? Created by Paul Fuentes, a graphic designer and photographer from Mexico City. Not only are these prints available as your next piece of wall decor, but you can get get it on a coin purse, phone case, wall clock and more! Check it out for you or the pizza lover in your life.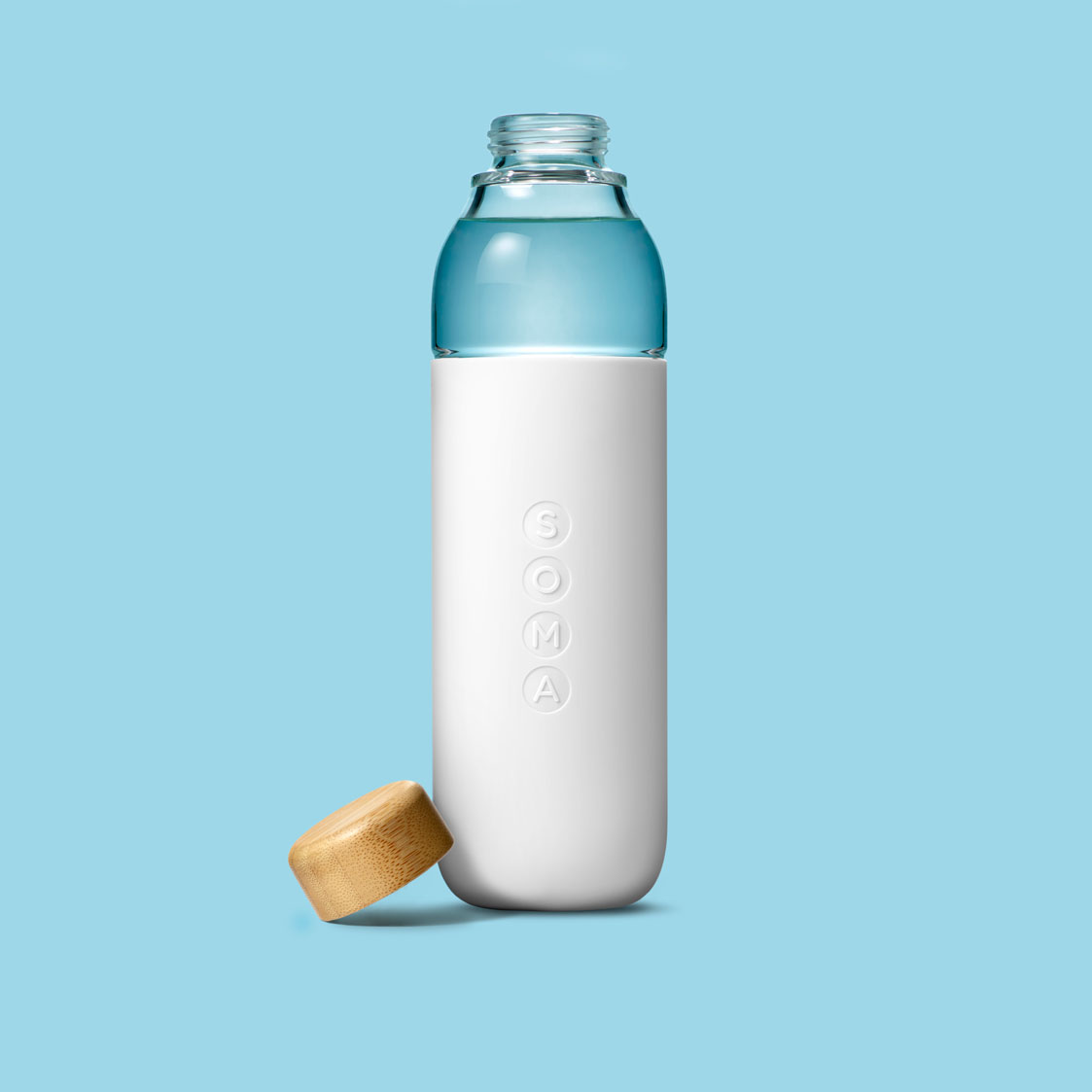 This reusable, shatter proof glass water bottle with a protective grip silicone sleeve will make you excited to stay hydrated. "It's perfectly designed to fit in your bag, your cup holder and your life." Bamboo, the material used for the leak-proof cap, is a renewable resource. For each water bottle purchased a portion is donated to a non profit to help give global access to clean water, making this a sustainable purchase!