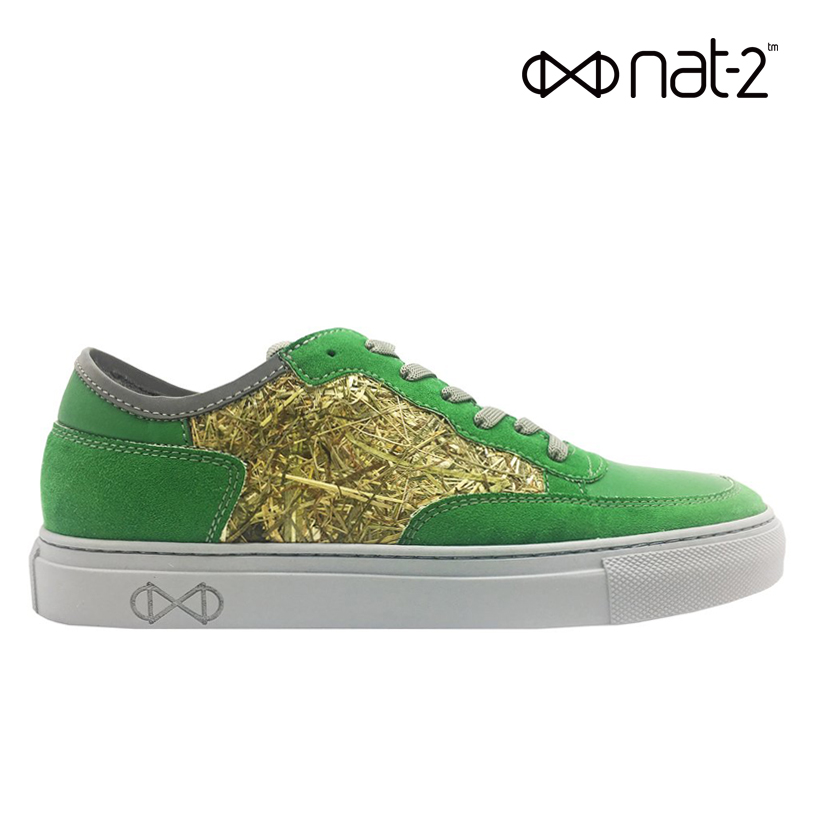 These sneakers are 100% vegan and are made from hay and recycled plastic PET bottles. Does it get any better than that in terms of sustainability? Depending on the shoe style, the recycled hay covers up to 50% of the shoe's surface. The green suede looking material is made from recycled plastic.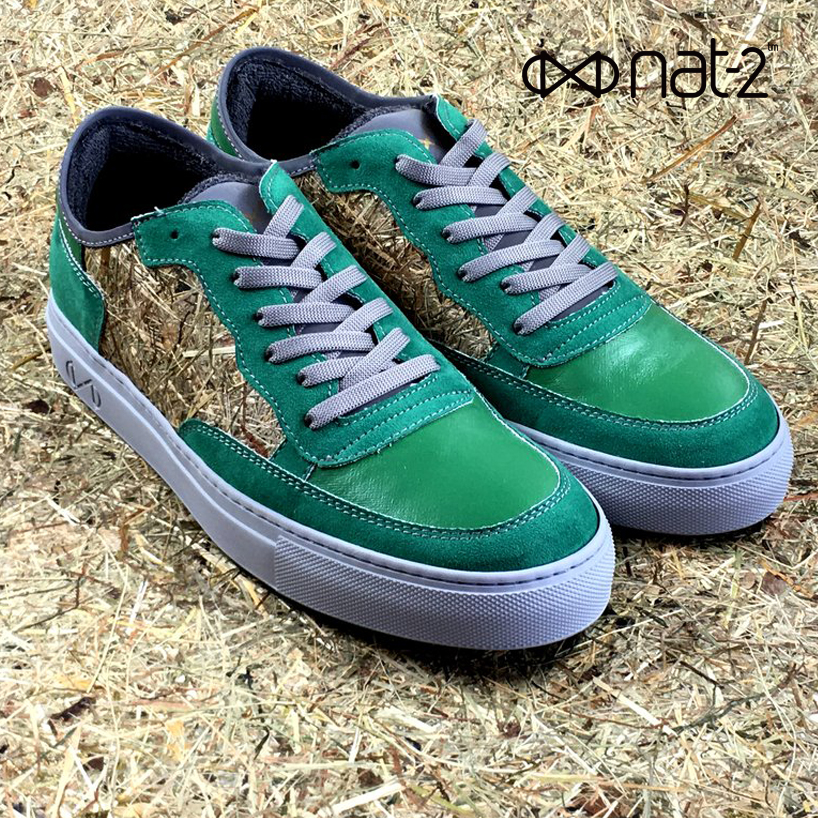 Designed by Nat-2, "A luxury state of the art footwear brand based in Munich, Germany. Driven by true innovation x supreme quality."
The founder and designer Sebastian Thies comes from a pioneer shoe-dynasty in Europe, he is a 6th generation shoemaker and creator since 1856.
These sneaks are inspired by the Apls and come with their own mountain scent. The exterior surface will change over time and develop its own natural patina. While the material was created and patented in Germany and Austria, these sneakers are hand made in a family workshop in Italy.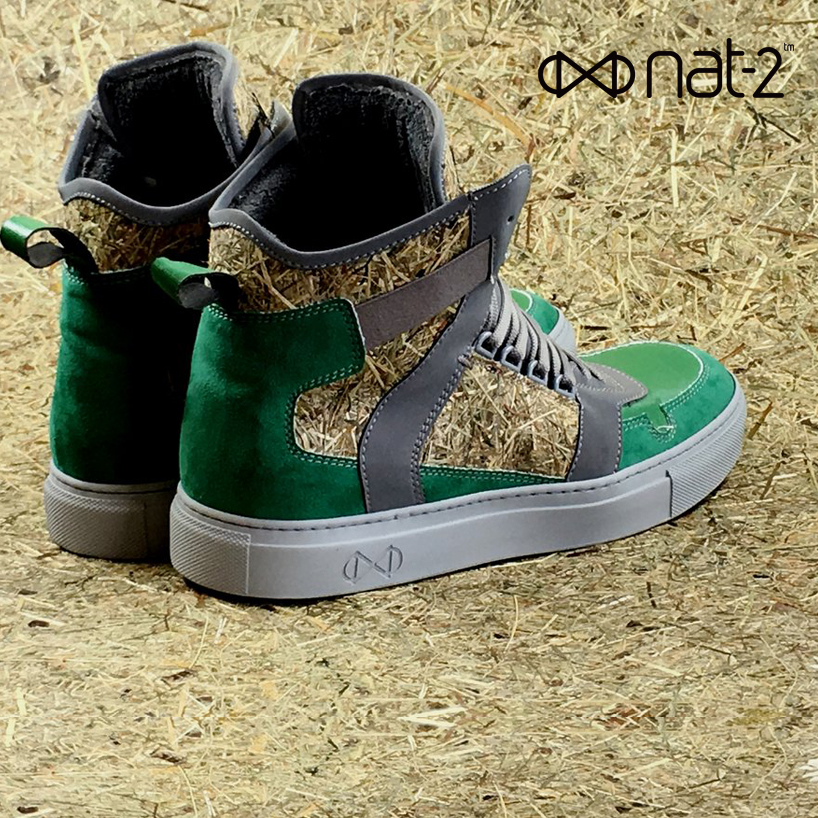 The interior sole is made from an antibacterial, moisture resistant cork material.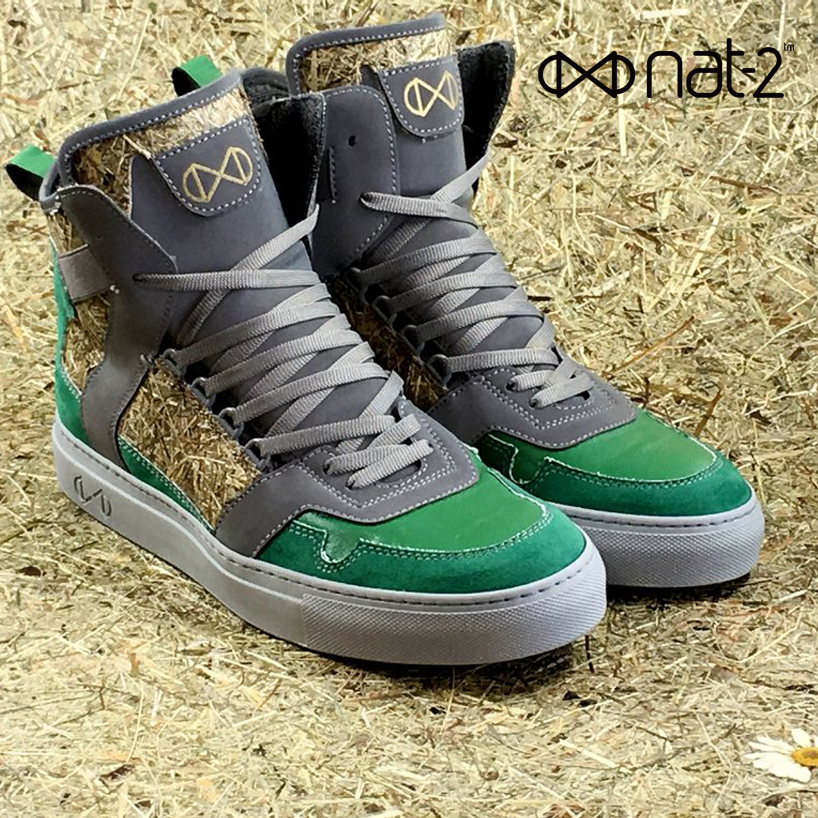 These shoes will make their first debut at Sustainable Innovation and Fashion Hub Neonyt / Fashionsustain in Berlin, Germany on January 19.