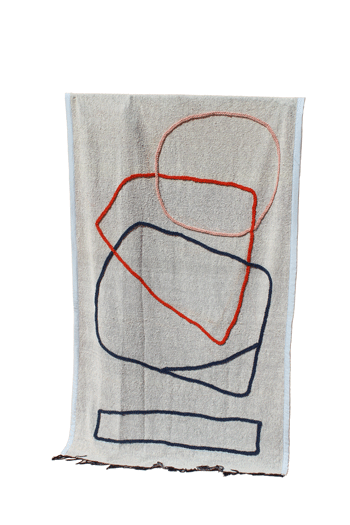 Check out Farah, a one of a kind, white and gray blanket by LENCE. It is made of cotton and wool, handwoven in the Atlas Mountains of Morocco. It measures 150x220cm, perfect for a solo chill session or cuddling for some extra warmth. Made of wool, this blanket will surely keep you at a comfortable temperature. Its embroidery is surely a modern statement piece to throw over the couch when not in use.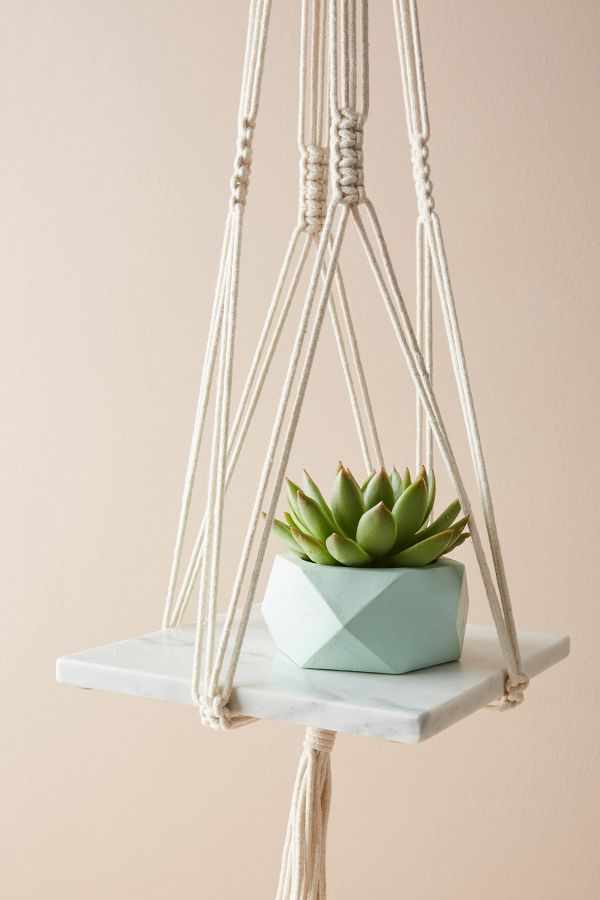 This piece from Anthropologie is perfect for any plant, photograph, tchotchke, or just about anything you would put on a shelf! Each shelf is made using marble and the natural material will create one of a kind patterns and vary from piece to piece. The design is an excellent example of how product design can evolve over time as trends grow and change. The colors are light and refreshing, which will fair easily in a lightly painted room or pop against a darker shade! 
I like the sound of a stylish, reusable water bottle that will fit effortlessly in my bag and jacket pocket. The Memo Bottle is designed to do just that! It's environmentally friendly and decreases waste while still having the benefit of a light, compact water traveling device. It is perfect for anyone living a productive, social and active lifestyle that gives hydration a top spot on their list of priorities.