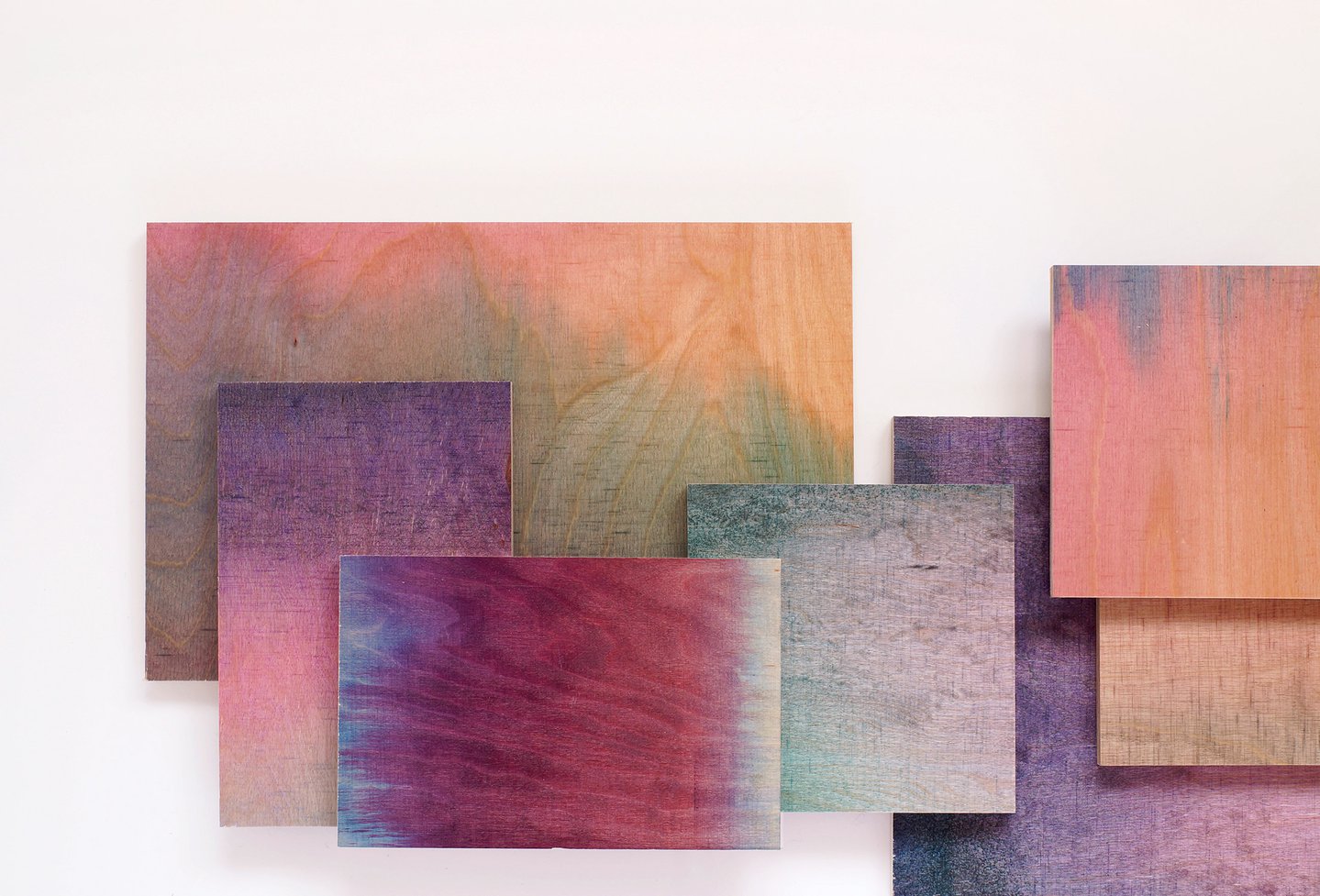 Spring is a colorful time and what better to make more vibrant than the widely used material, plywood.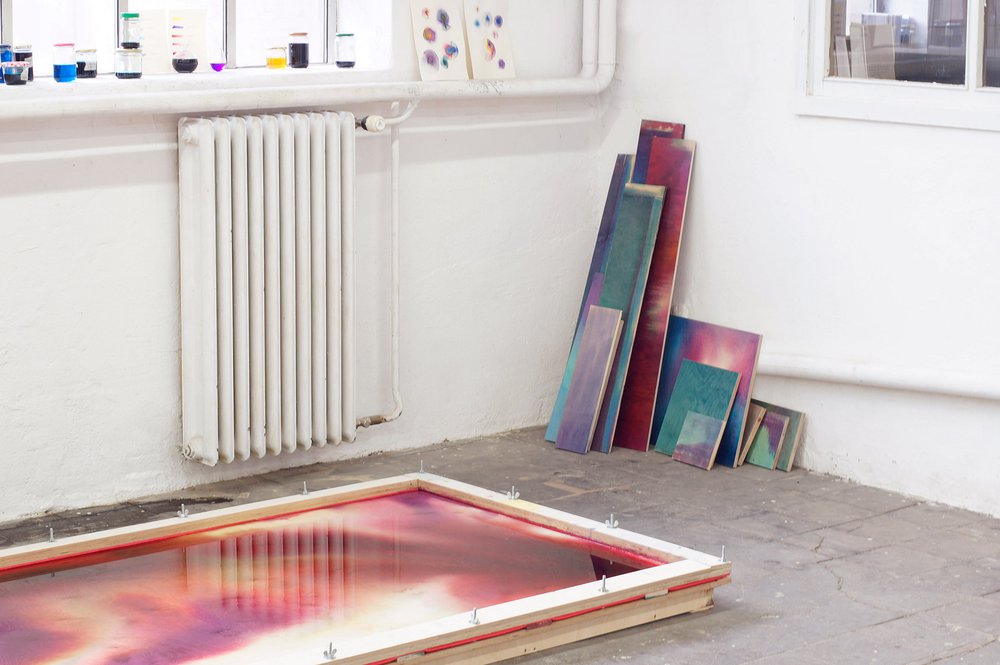 Plywood is a popular building material honored for its resilience and affordability. However, It is not often praised for its aesthetics. Wooden Aquarelle is a project where design studio, Mieke Harde, chose to highlight the grain of the plywood by using an exceptional and uncontrollable dyeing technique. The selected pallet of pigments are mixed with water, poured and then left to dry. Once the water evaporates, only color is left and a protective finish is applied. The end result is a totally unique piece with a polychromatic finish.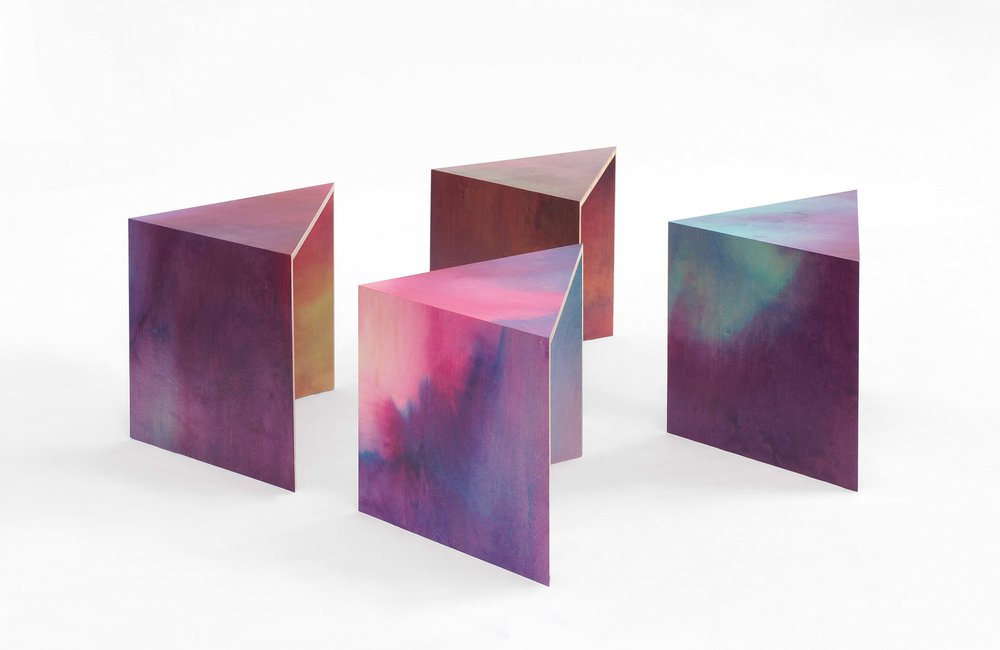 The pieces of plywood are then cut to size and used to create wall panels and minimalist furniture.
For more information on Wooden Aquarelle and Mieke Harde go here and here.