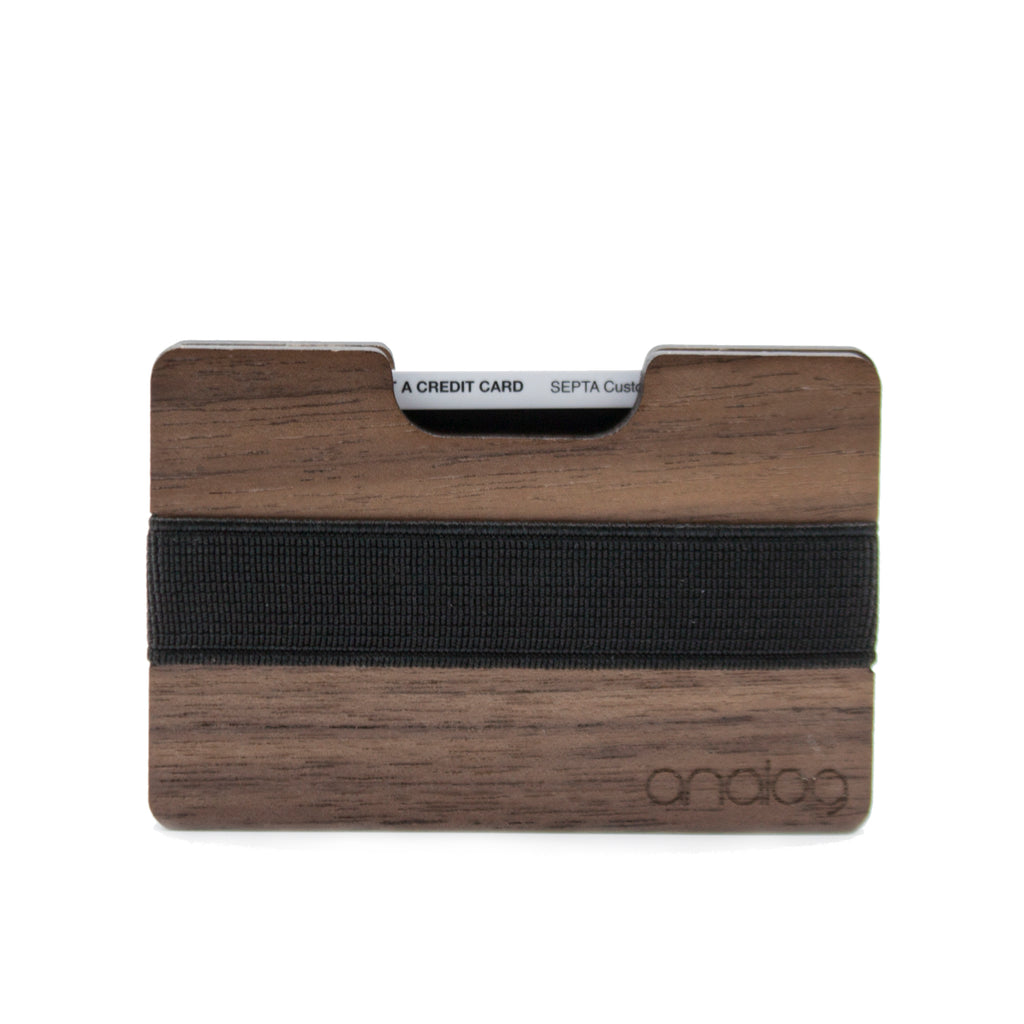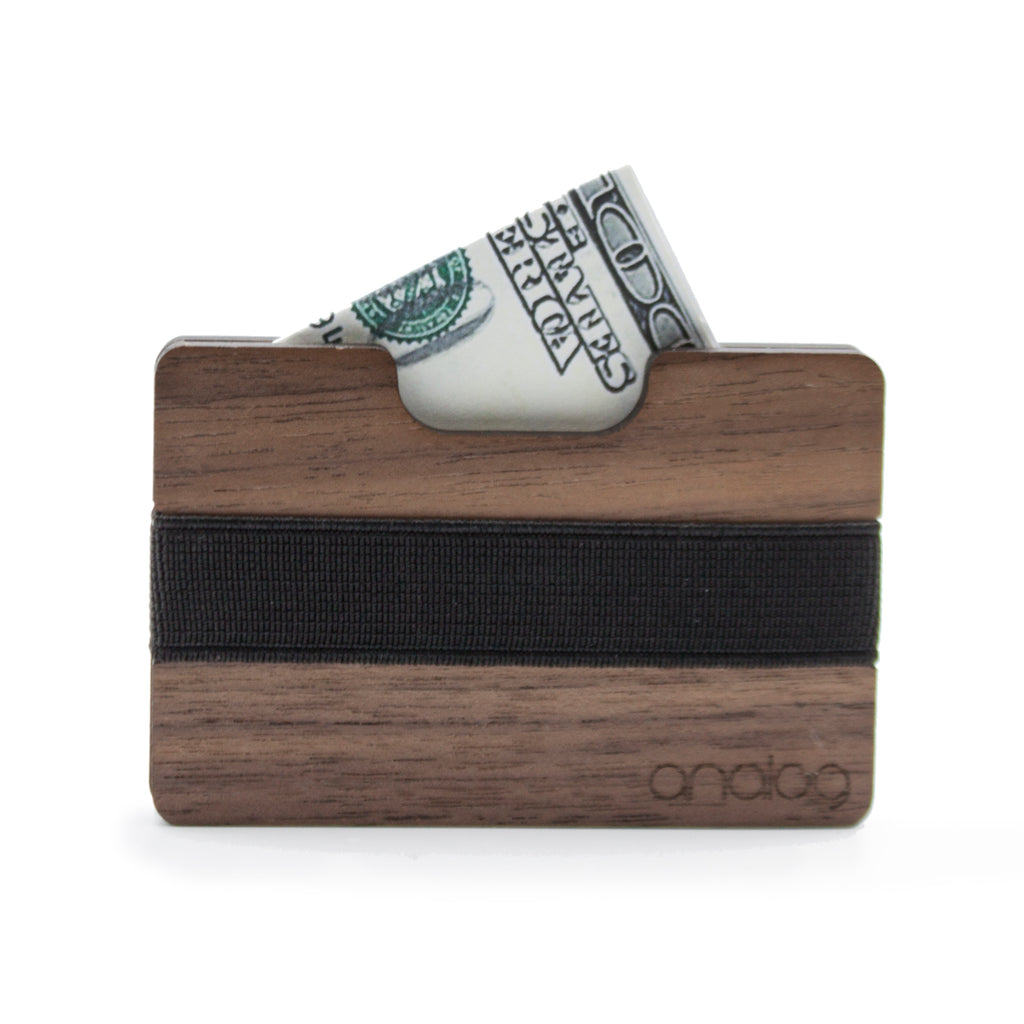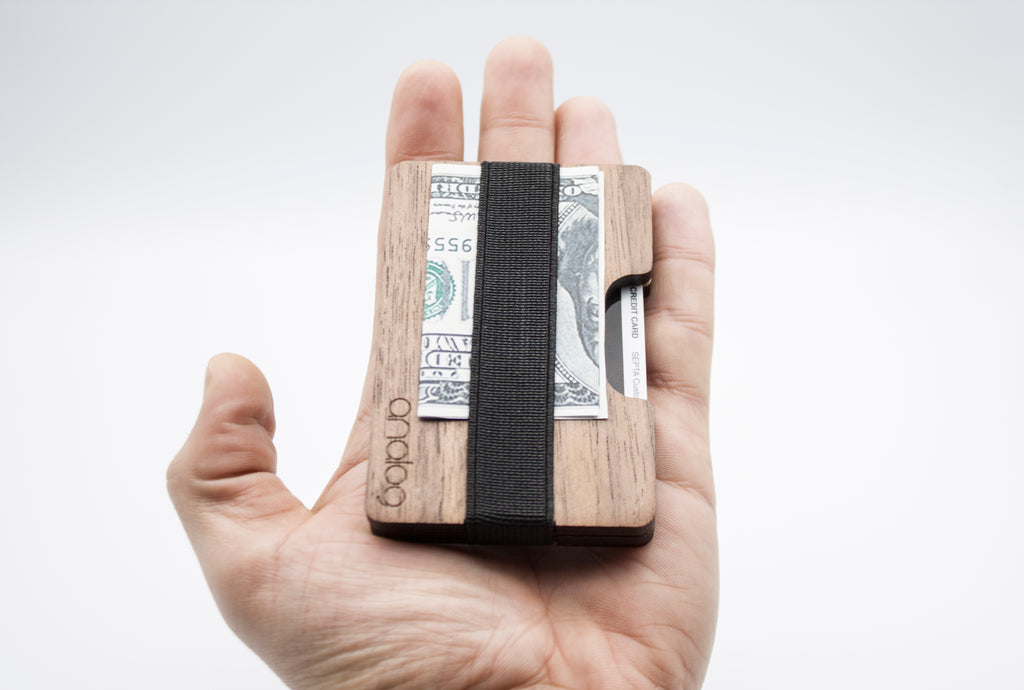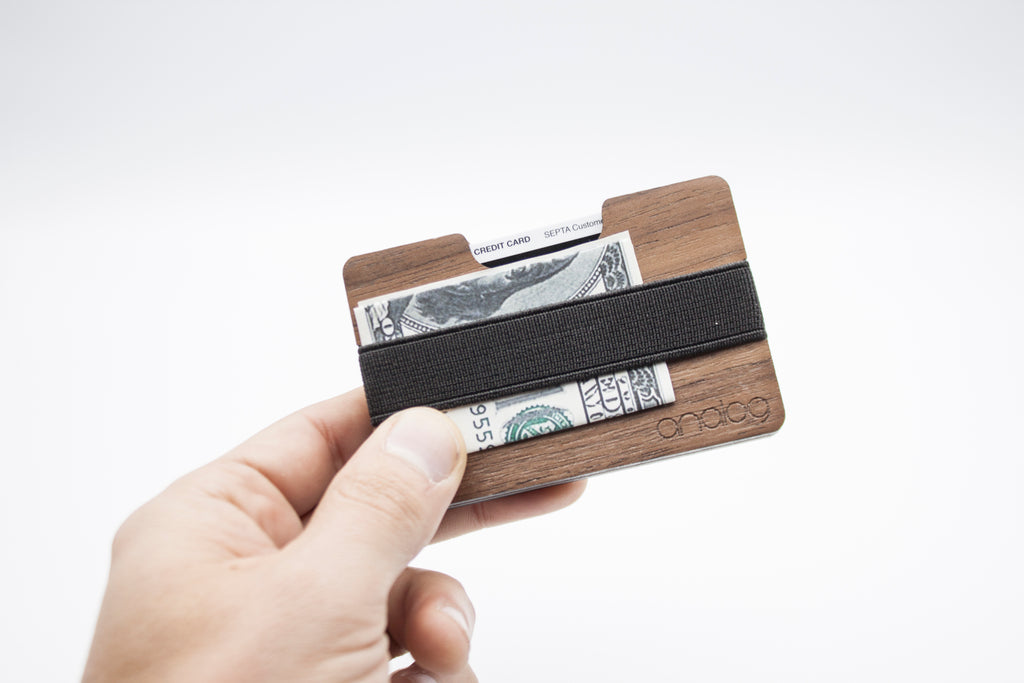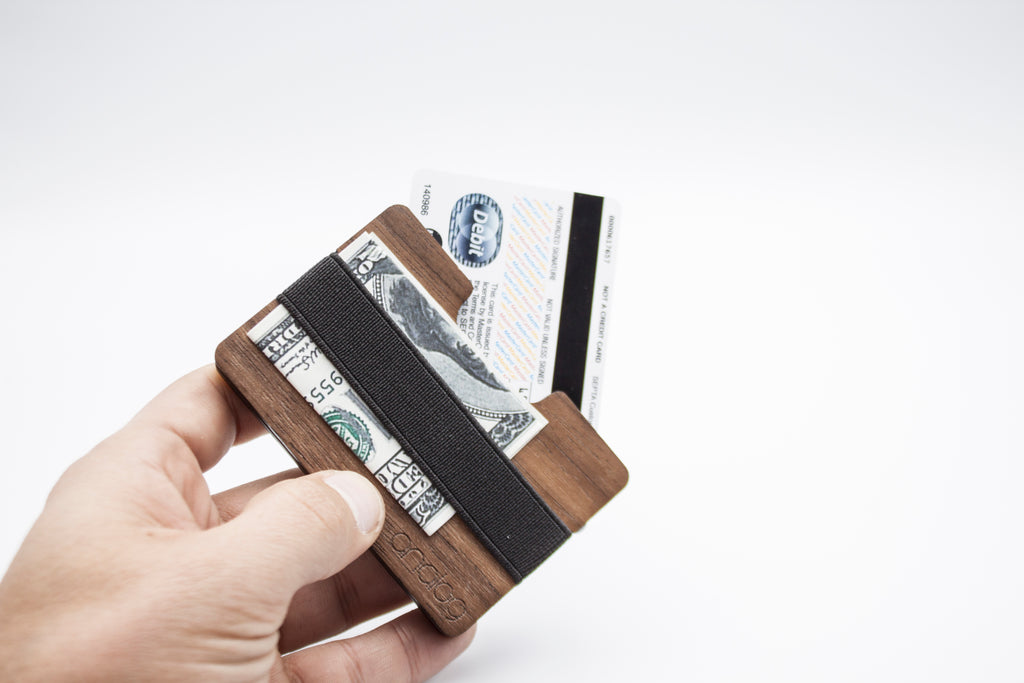 $ 10.00
$ 20.00
Walnut Wallet Card Holder
Compact, strong, expandable, & beautiful. This Walnut wallet cardholder combo is perfect for any on the go lifestyle. Outfitted with an industrial strength band, it holds your cards and cash securely. It can expand to 2" wide and features 2 slotted grooves to ensure the band is kept firmly in place at all times. So yes, you can fit a lot of cards and cash in these!
You are already carrying your phone and keys, so why not minimize the bulk with these hand crafted beauties! It is a perfect fit in the palm of your hands or in your pockets.
Also available in Birch here.