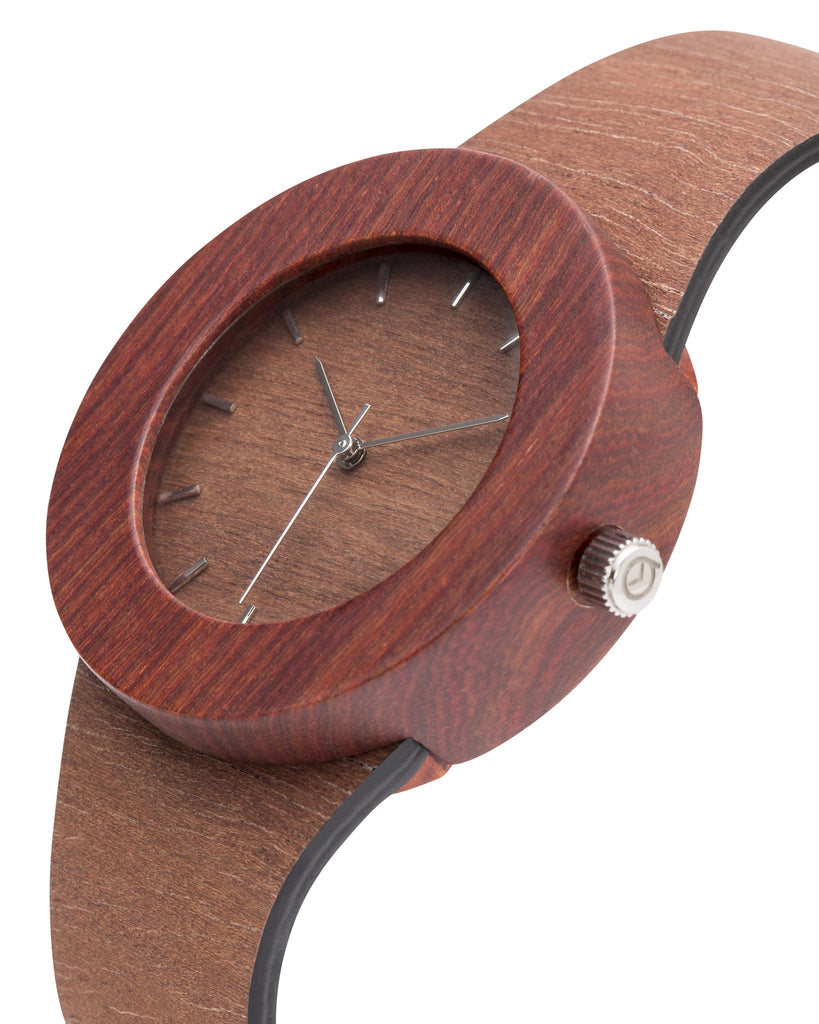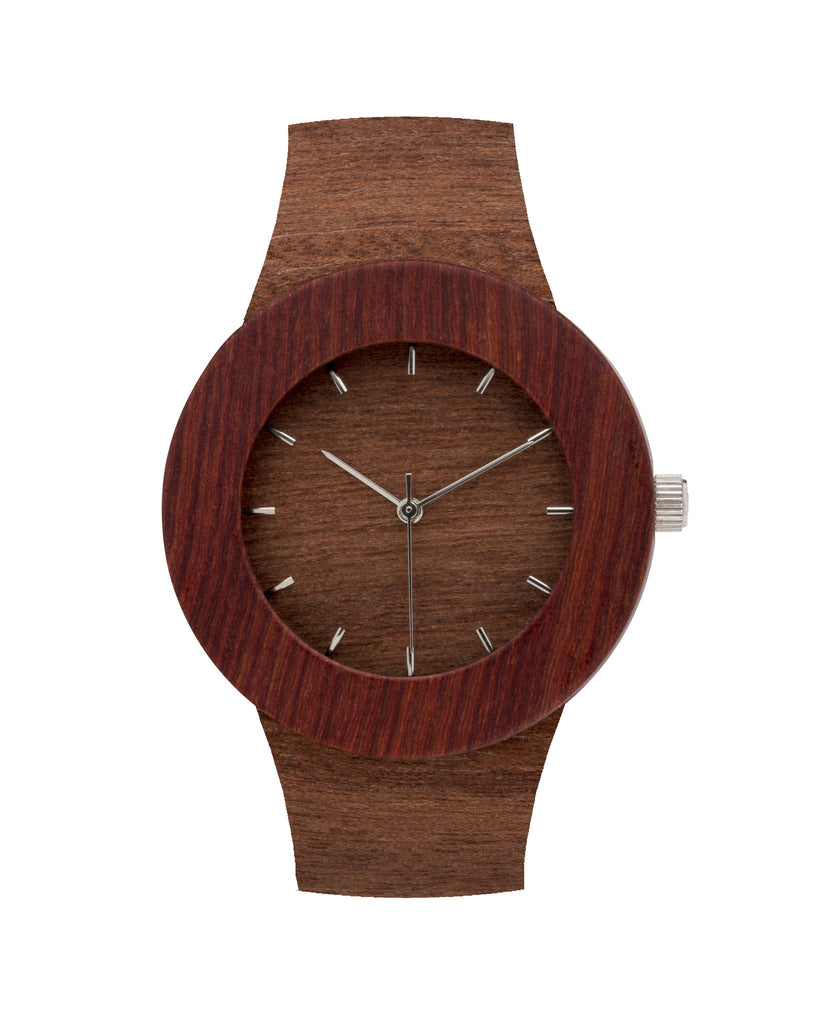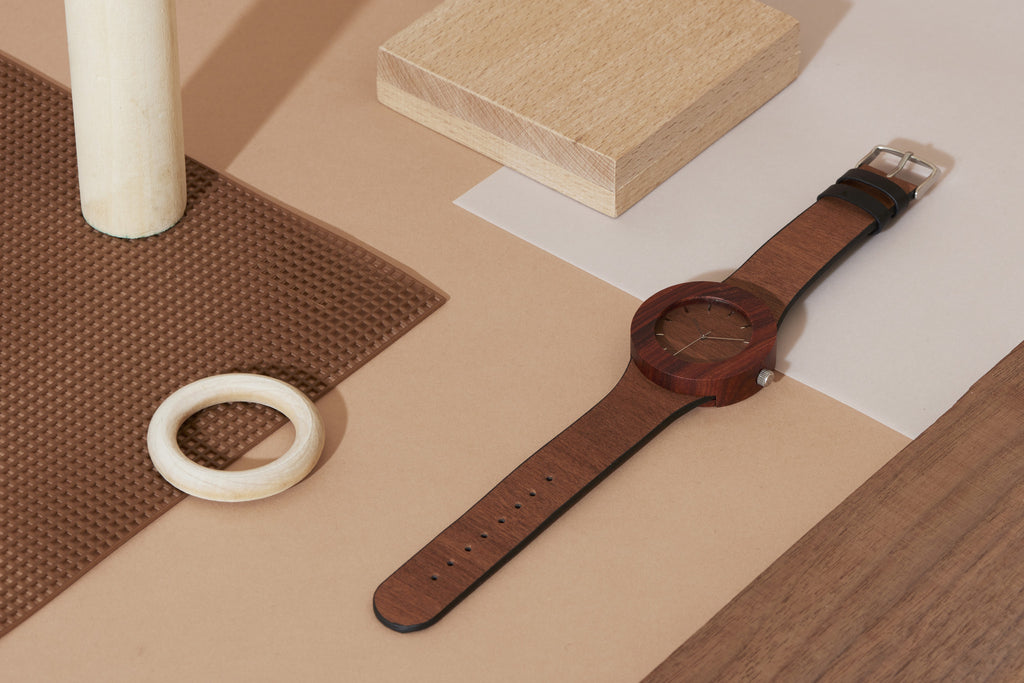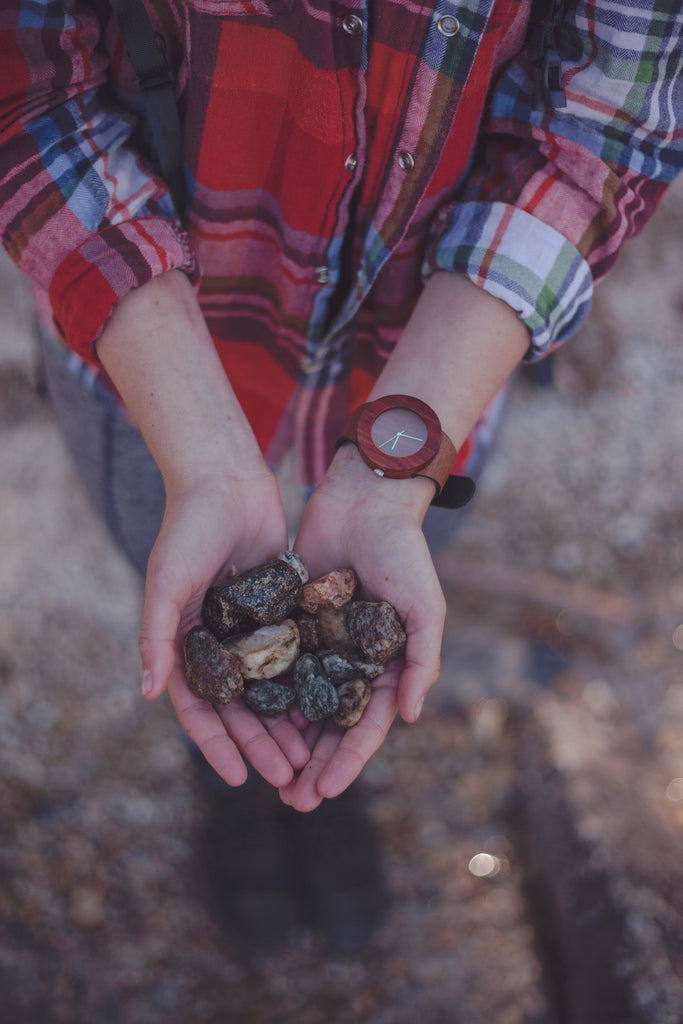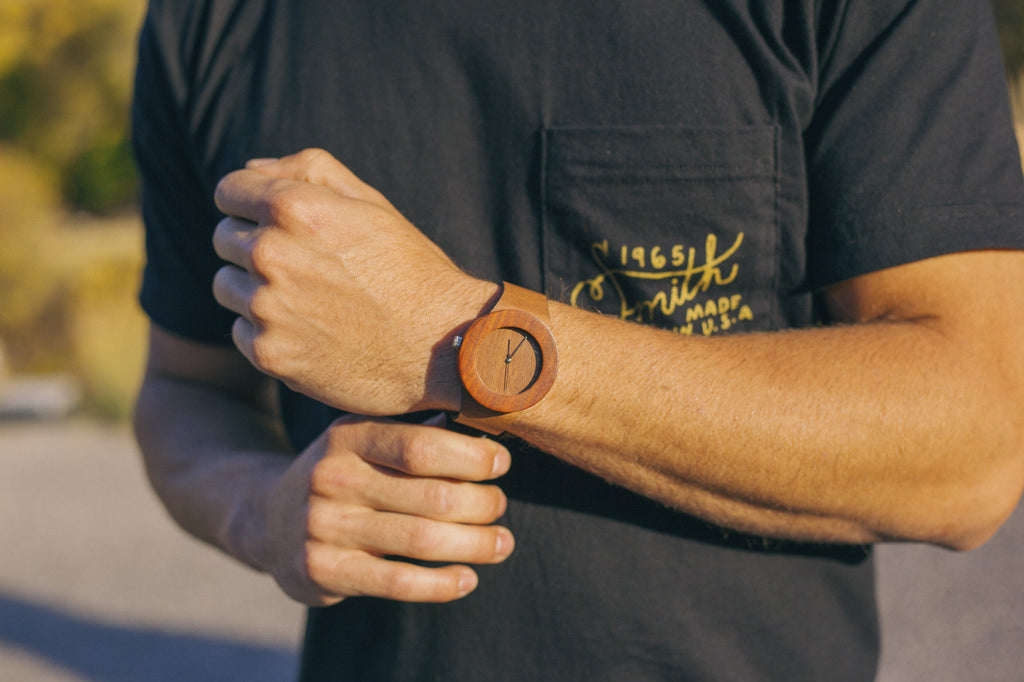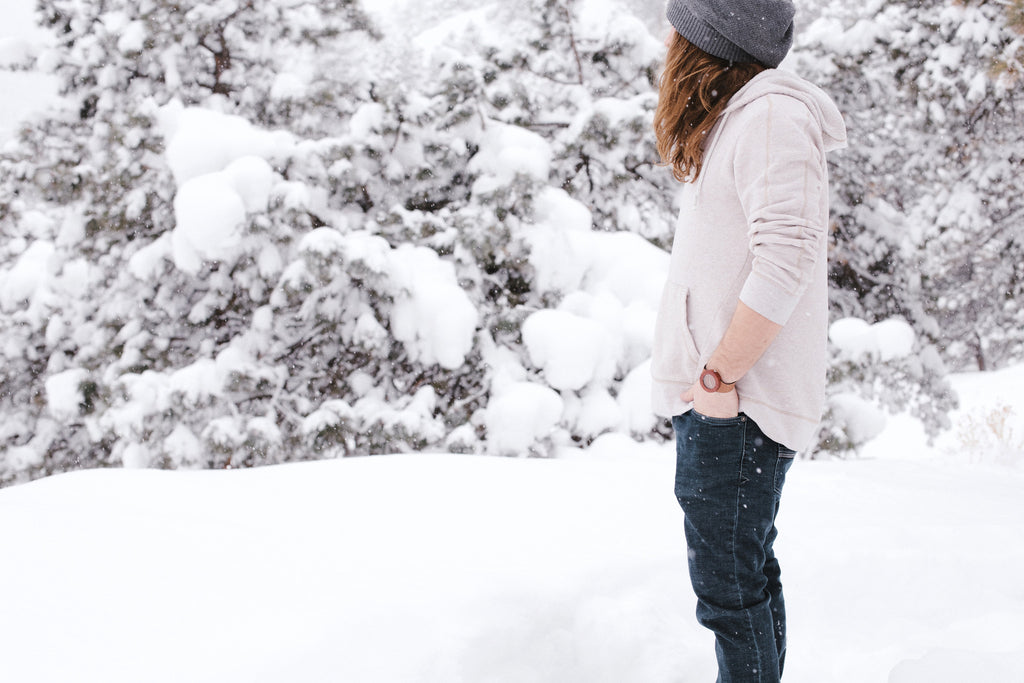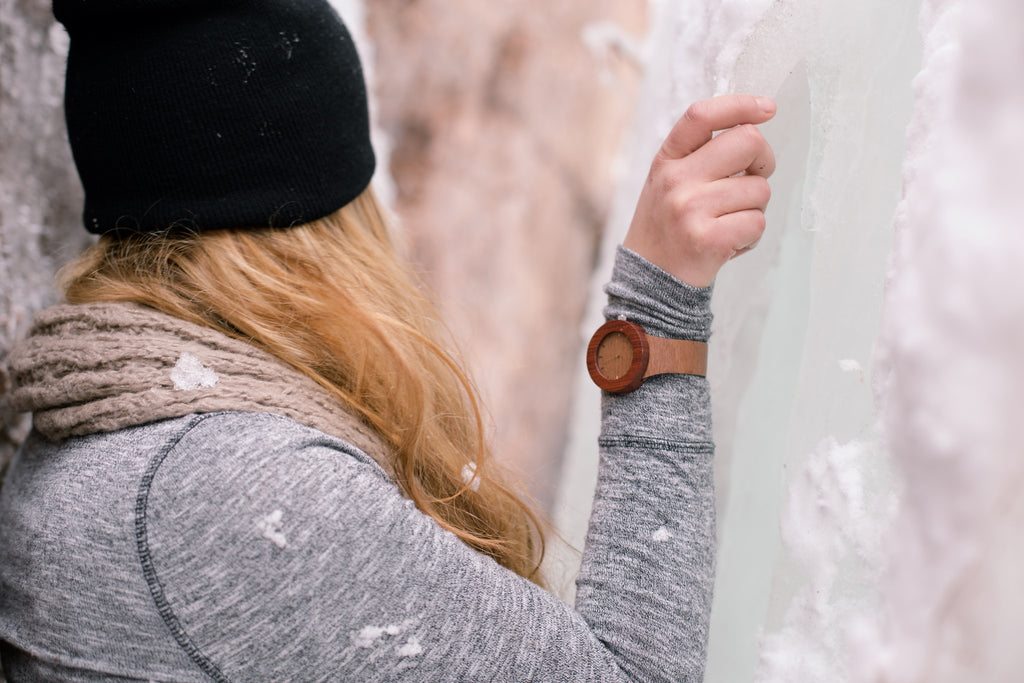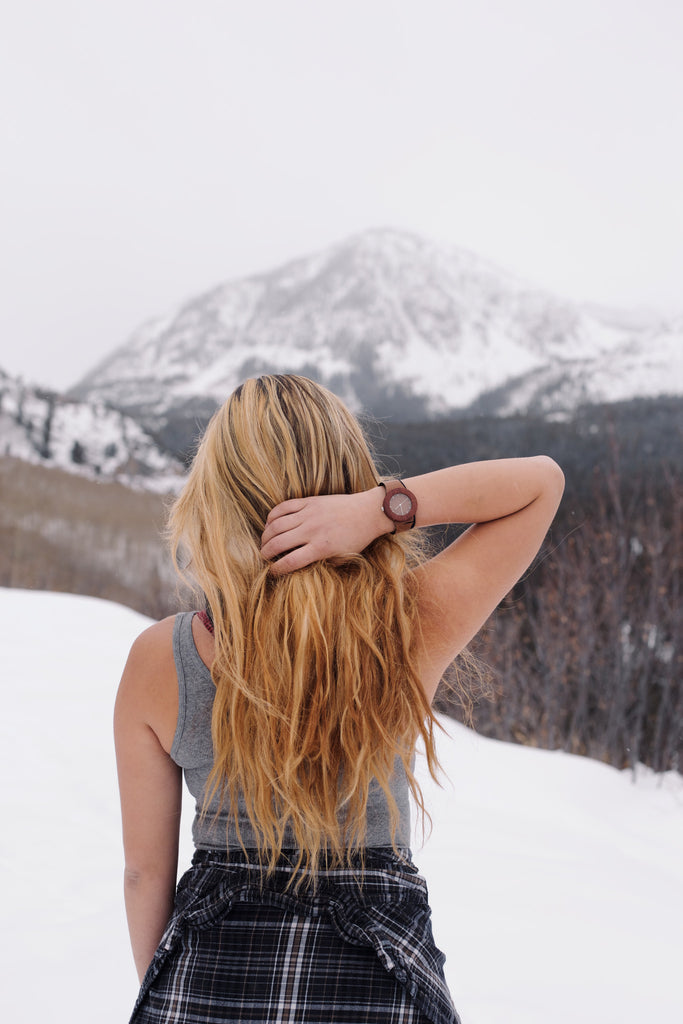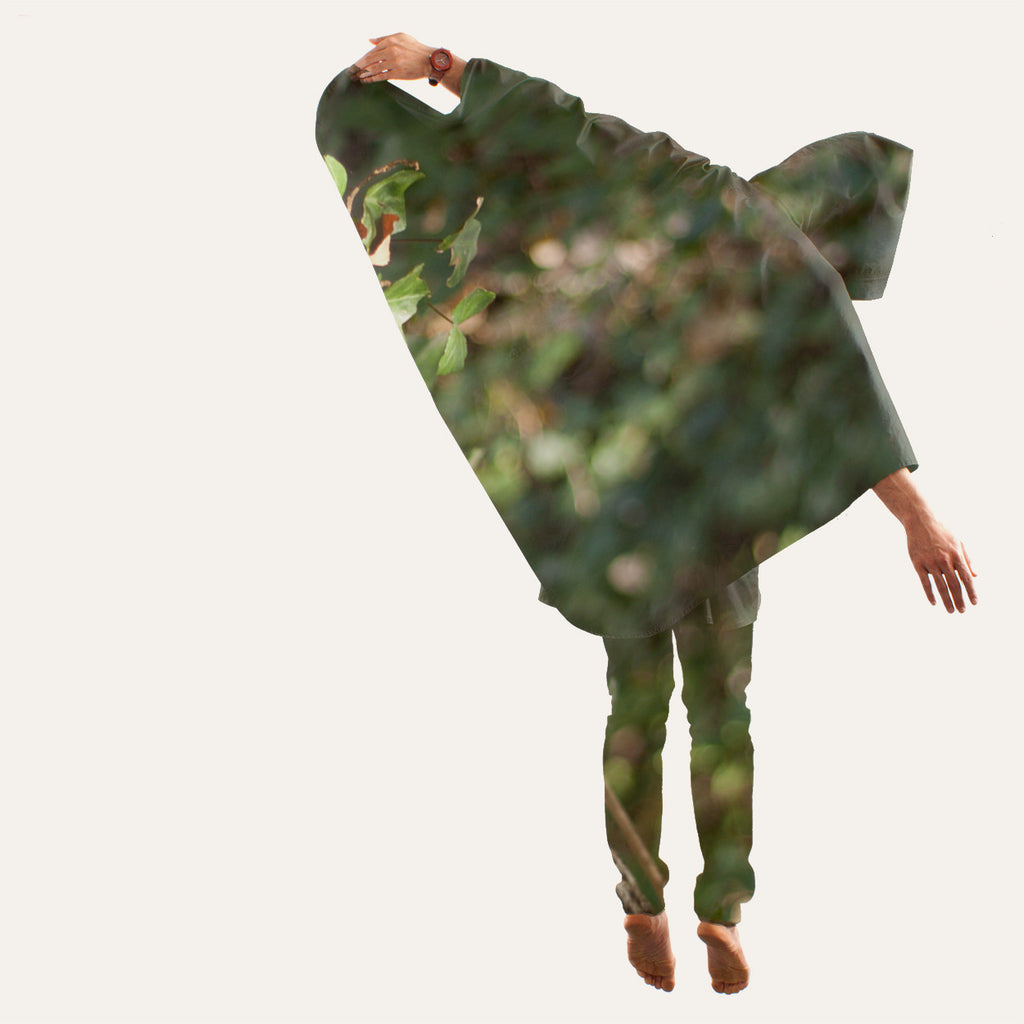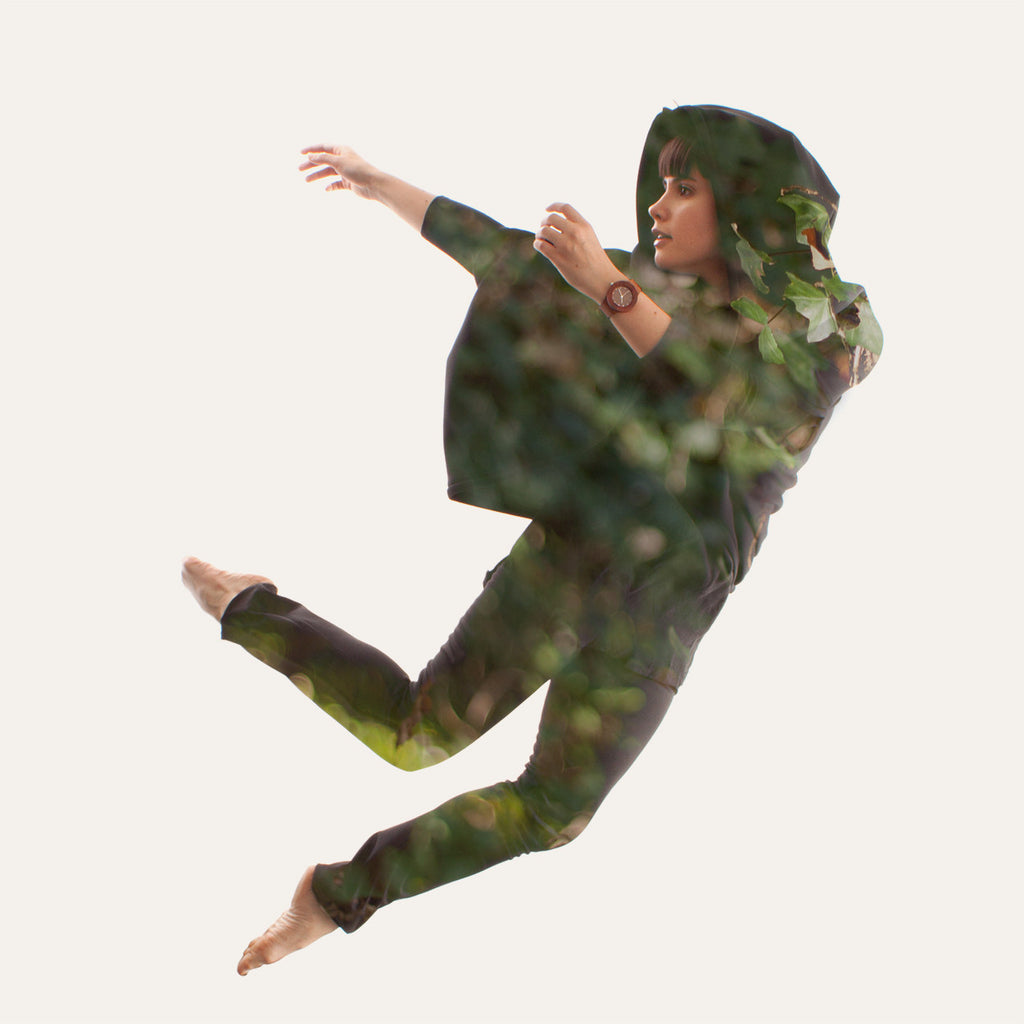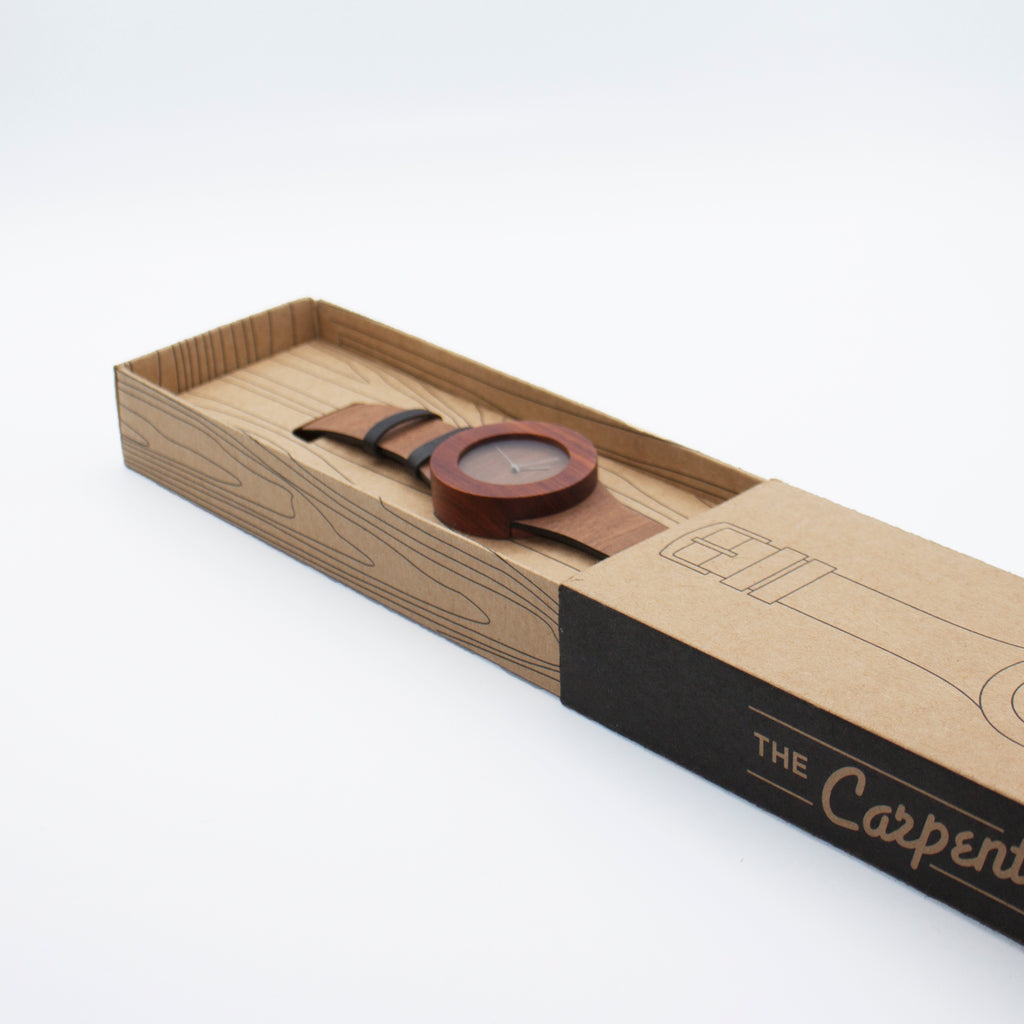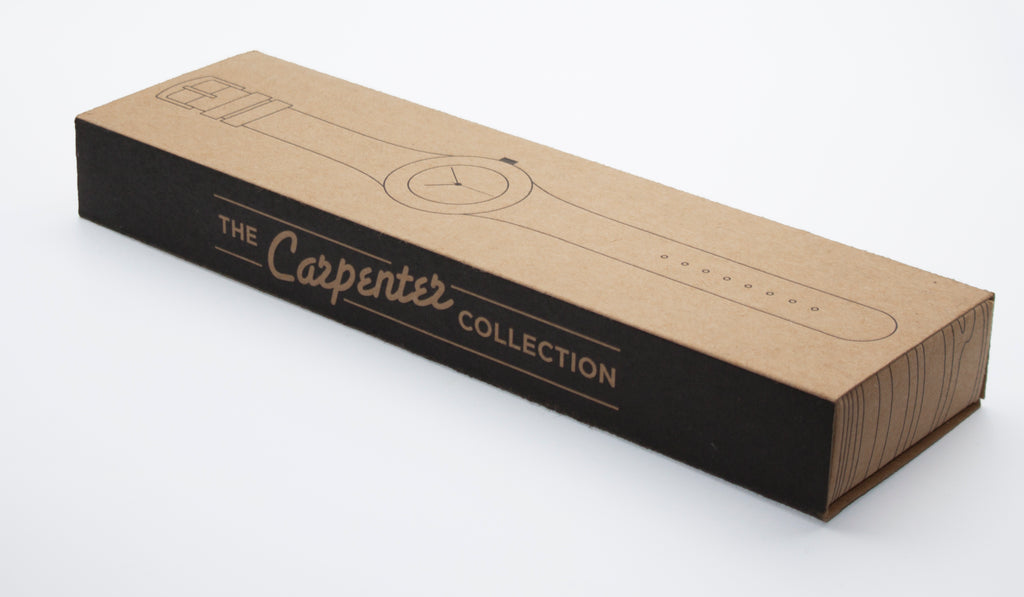 $ 150.00
$ 150.00
Makore & Red Sanders Watch
Our Carpenter Watch was designed to be sleek and subtle in form. This gender-neutral piece is meant to inspire, recall, and pay homage to those experiences when we are close to nature.

To retain the beauty of the all-natural wood and leather, we've kept branding to an invisible minimum. The delicate watch hands glide along a truly one-of-a kind watch face that comes with or without hour markings.

With a Makore wood strap and a solid Red Sanders body, this timepiece is as beautiful as it is earth friendly. The craftsmanship involved in designing with these natural materials is self evident - and the result is a sophisticated, eco-conscious design that is over 80% biodegradable.

The Makore & Red Sanders design comes with stainless steel finishing, and is outfitted with a precise Japanese quartz movement. The body is light weight and perfectly proportioned for long lasting comfort.
Genuine Makore & Red Sanders wood

Silver Finishing

Japanese Quartz Movement

World's First Soft & Bendable wooden strap

Strap: 20mm, Case: 41mm

Weight: 1 oz or 28 g

Each element of this design has been carefully considered - from the materials used to the proportions and minimalist details. Worn as a small sculpture on the wrist - this piece just asks to be a conversation starter.