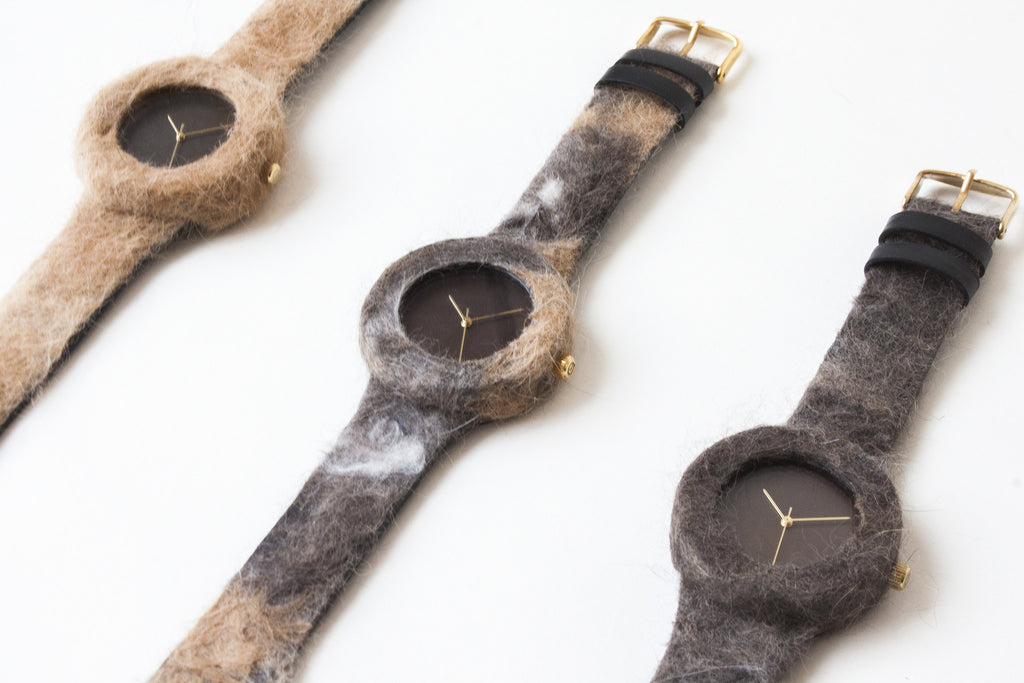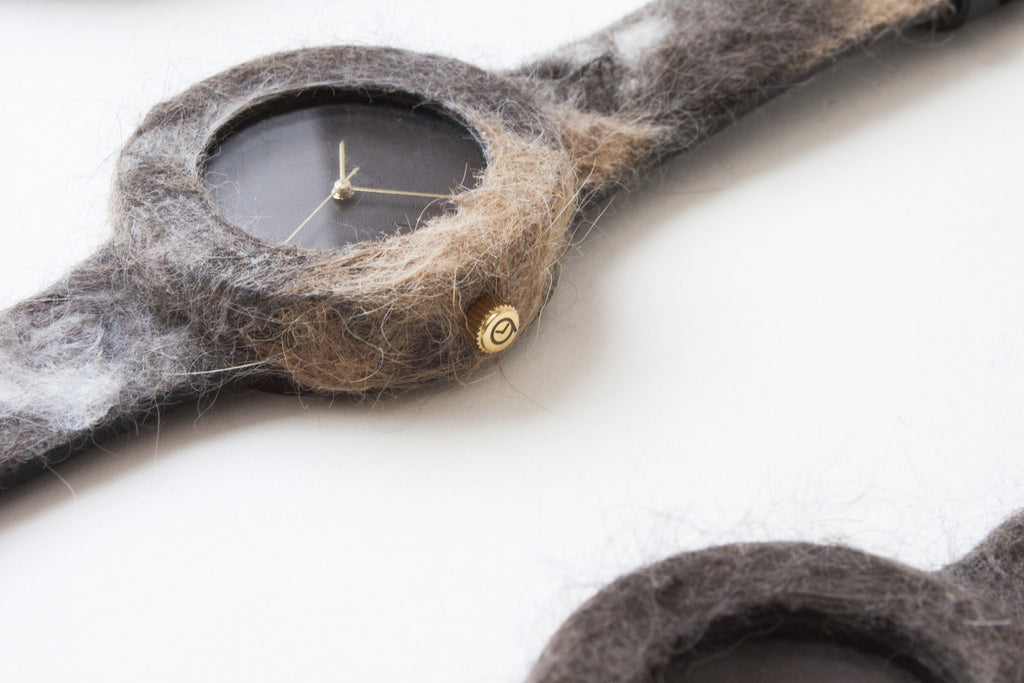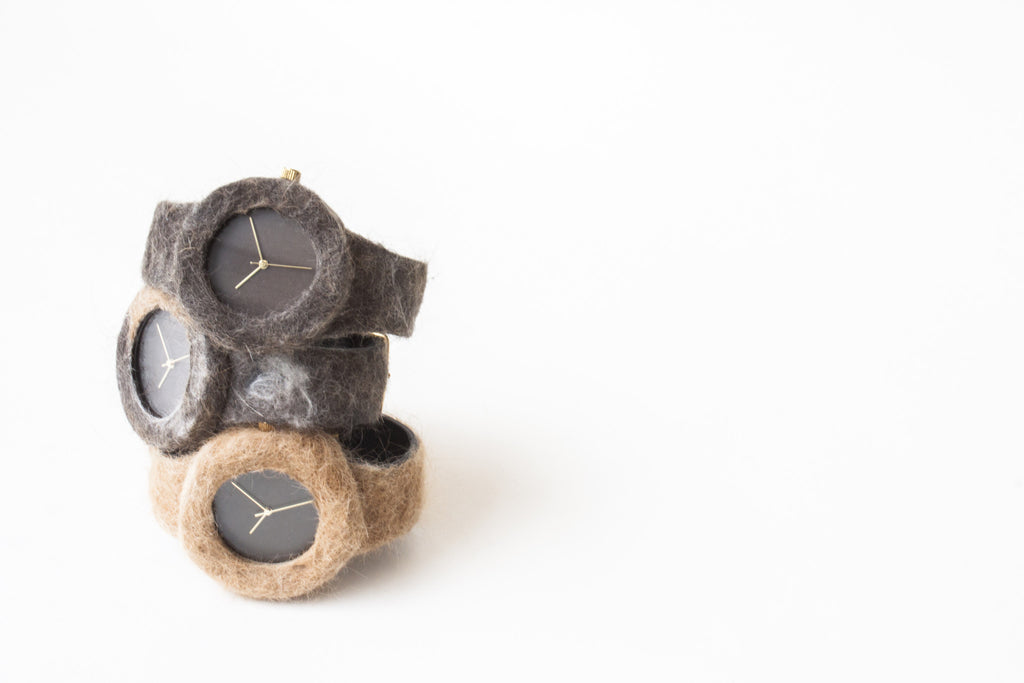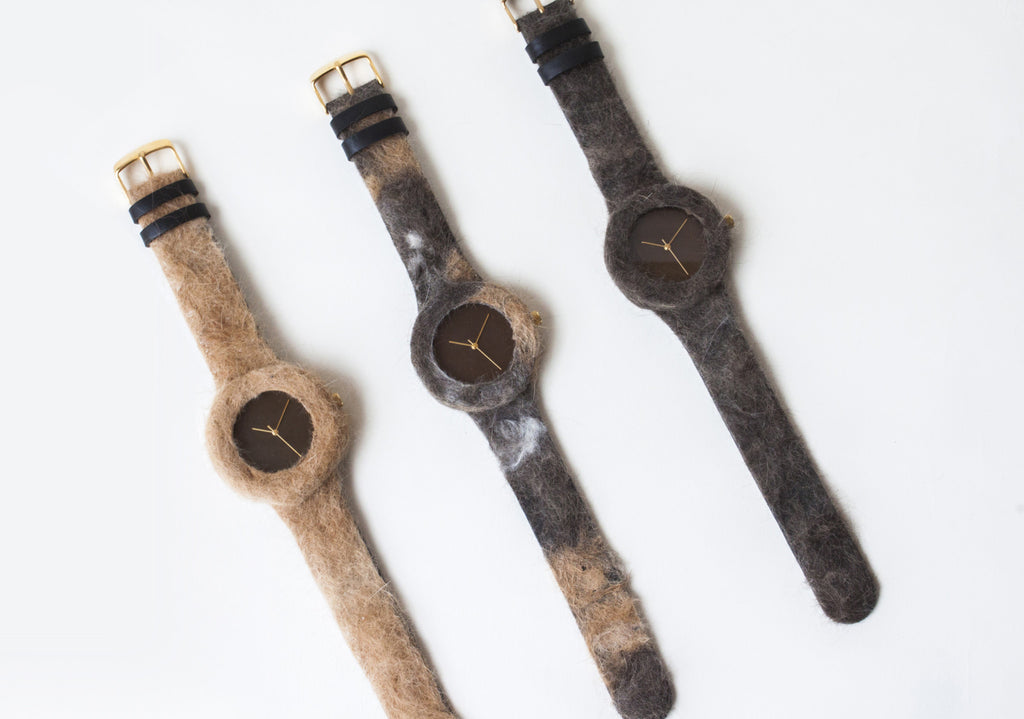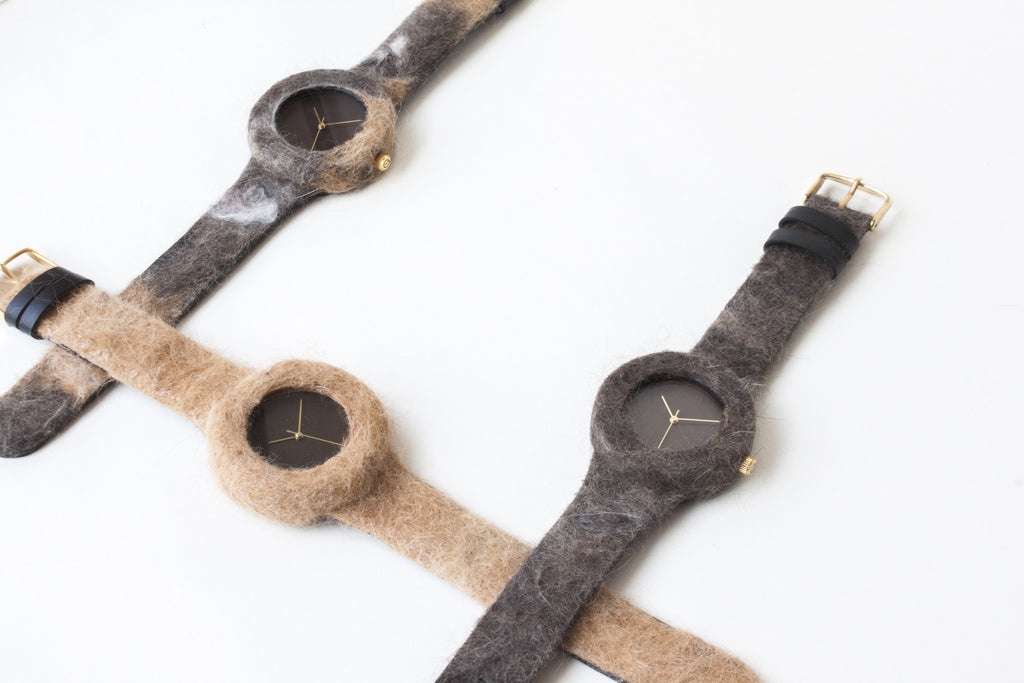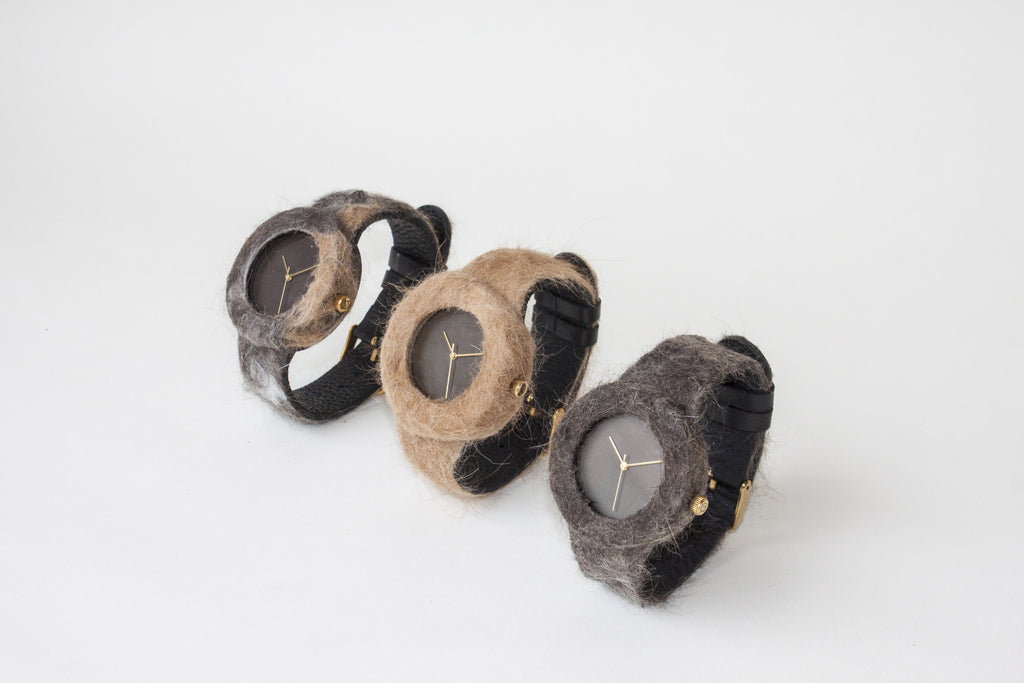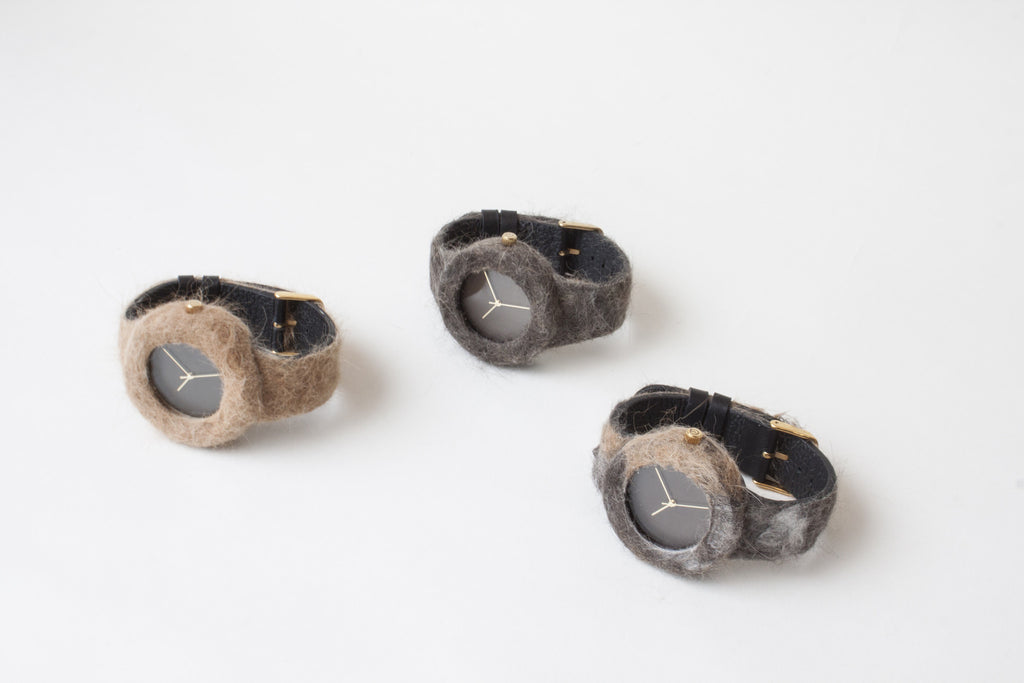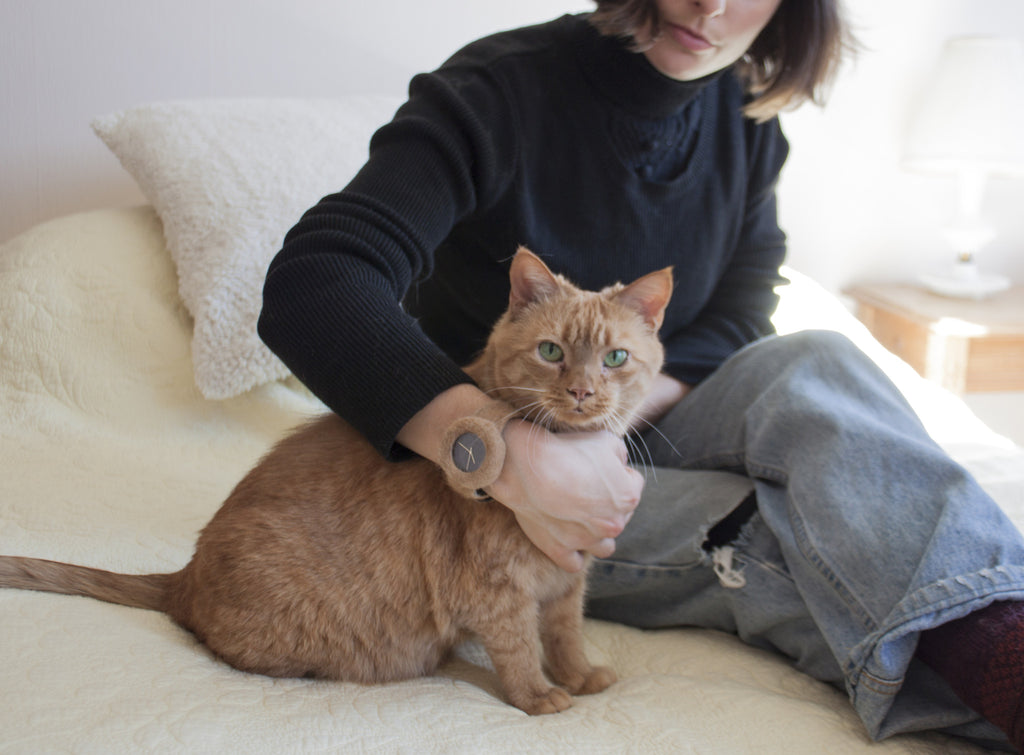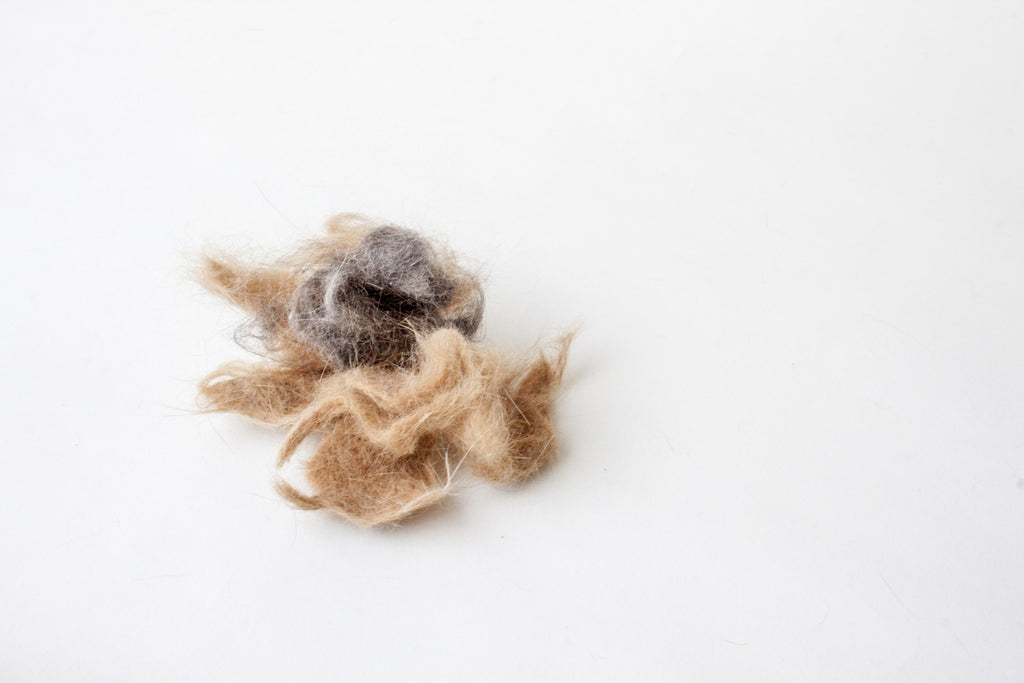 $ 199.00
$ 0.00
THE COMPANION COLLECTION
Remaining true to our ethos to be, "Inspired by Nature," we took inspiration from the animal kingdom by developing a custom-to-order timepiece that will immortalize you favorite furry friend. 

Simply send us 2-4 oz of your pets fur in an airtight bag. Once it arrives at our studio, the magic begins! We've developed an innovative and hand crafted process to transform the fur into a felted wool, which we heat form to a leather watch band and metal watch body shell. With our specialized hydrophobic coating, your new timepiece will remain soft, yet stay clean and water resistant.
It's only human nature to become family with your pets, so why not carry your best friend with you wherever you go? Once your order is submitted, a self-addressed and prepaid shipping label will be sent to your inbox.
Orders take 3-4 weeks to complete before shipping. You can choose your hardware color at check out. At this time we only offer this design with a black dial/face.
 Product Details:
GENUINE LEATHER BACKED STRAP WITH FELTED ANIMAL WOOL SURFACE

GOLD OR SILVER FINISHING 

STAINLESS STEEL WATCH SHELL WITH FELTED COVERING

JAPANESE QUARTZ MOVEMENT

STRAP: 20MM

CASE: 41MM

WEIGHT: 2 OZ

2 YEAR WARRANTY 
Ships Never because April Fools :D