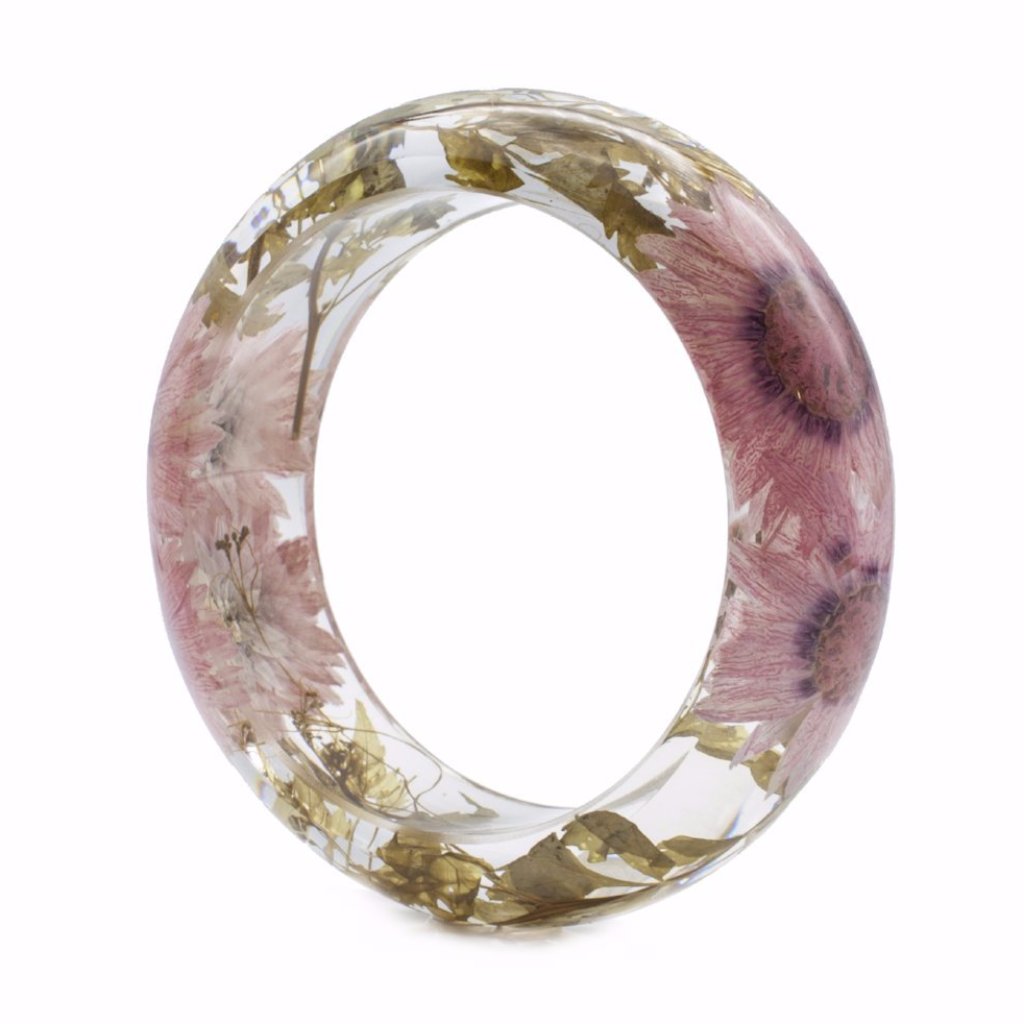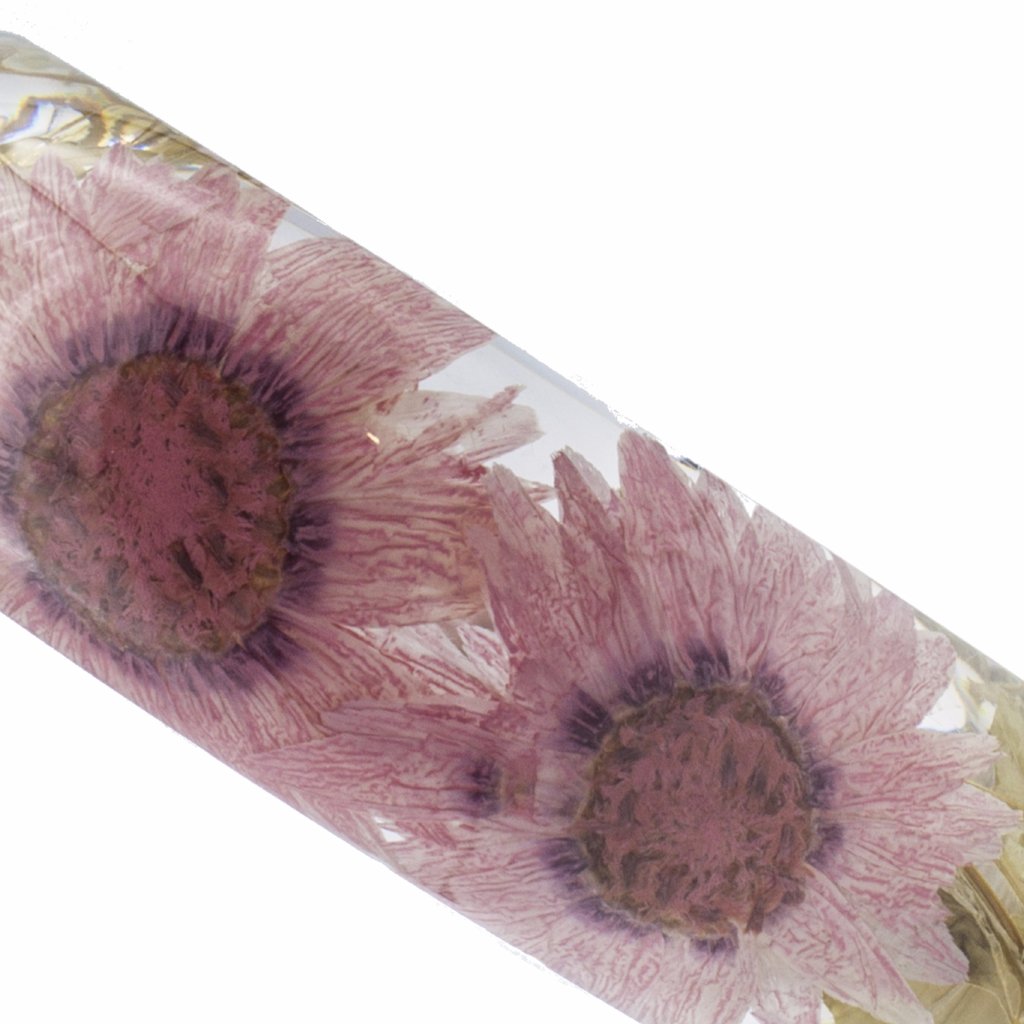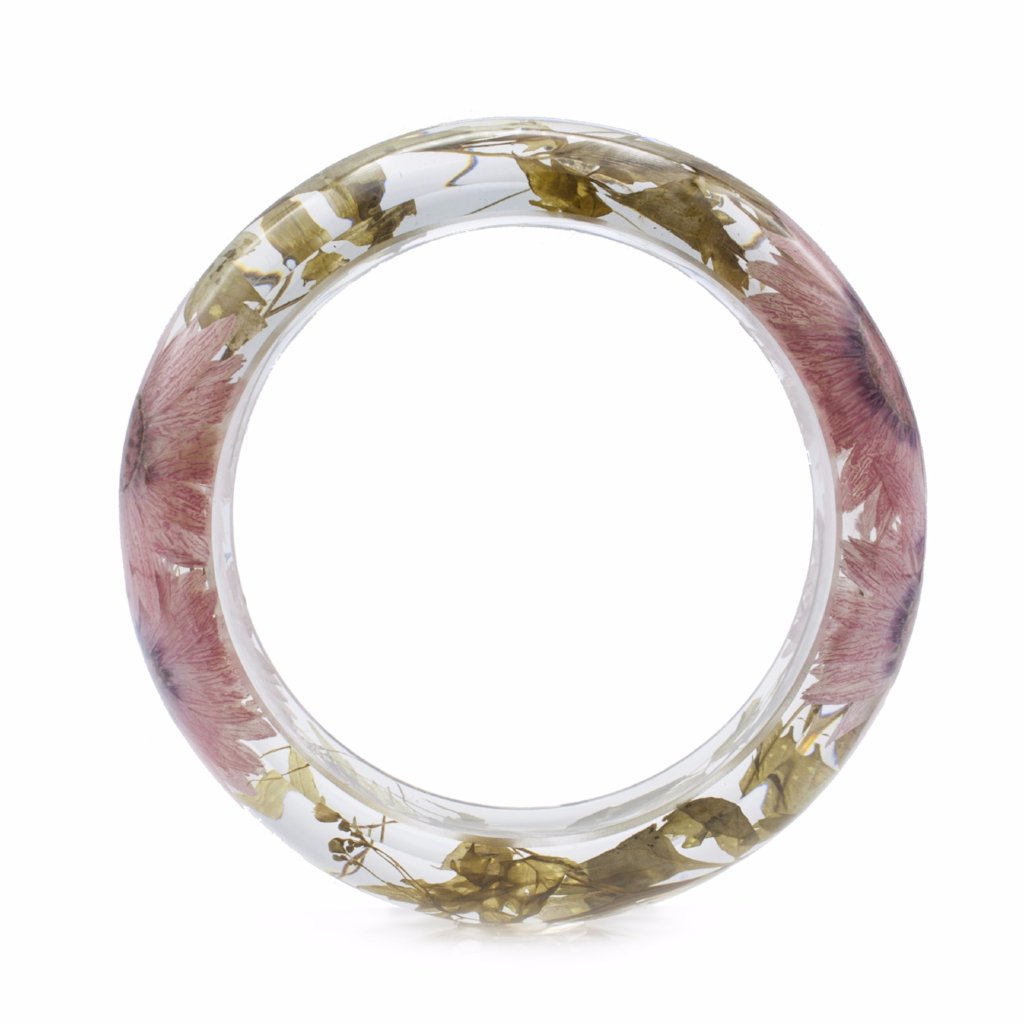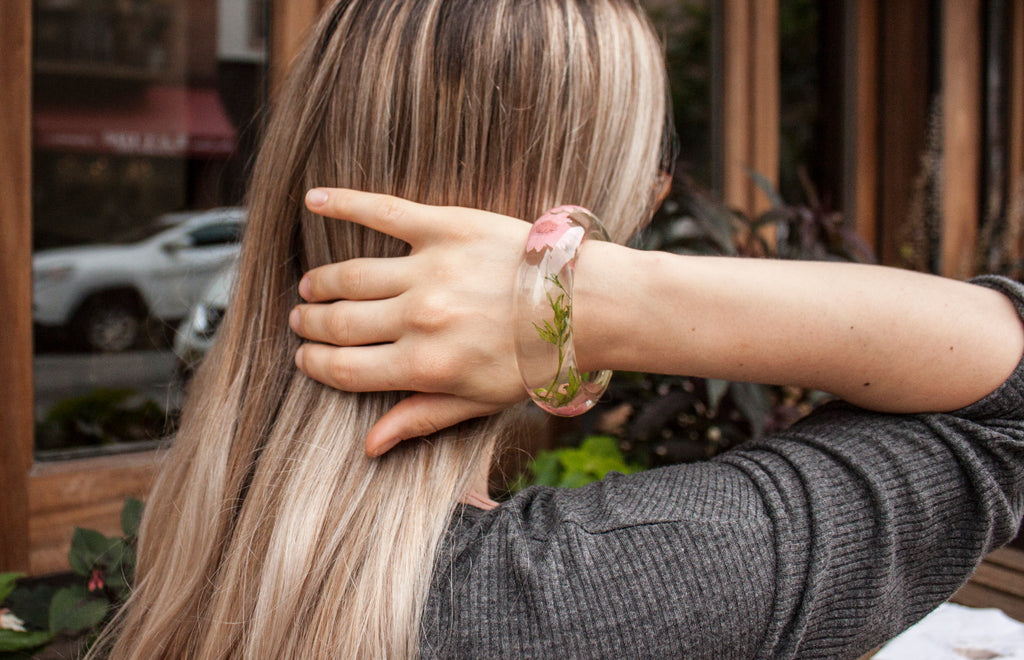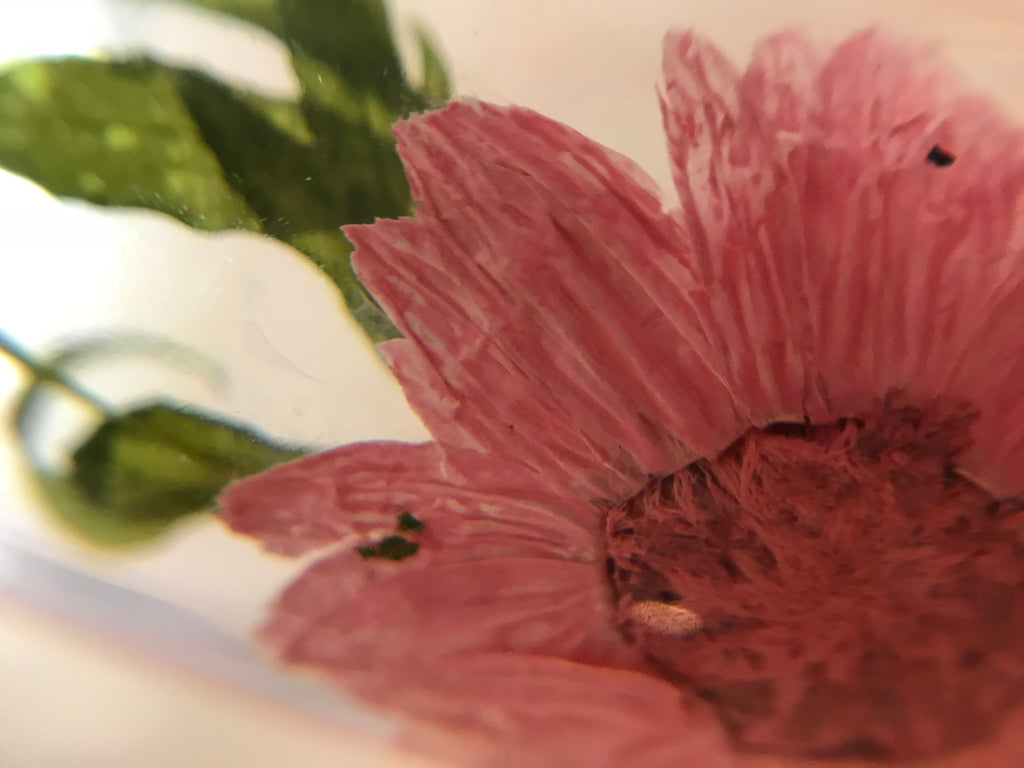 $ 59.00
$ 59.00
Summer Knoll Botanist Cuff
Pastel pink florals with a subtle purple detail marry subtle pear-green foliage telling a story of shaded summer heat, sharing the same essence as the famous Manet painting, "Luncheon on the Grass."
This cuff is made with pink flowers and yellow-green plant-life encased in clear resin, and featuring a smooth, rounded edge.
Our Botanist cuffs are hand-crafted with all natural flowers and plant life. Each miniature vignette is a forever preserved wearable work of art you can keep close to you everyday. These reminders of nature are carefully hand cast, cut, and finished, giving them an unparalleled level of clarity. Each floral and plant detail is hand-placed resulting in no two identical pieces.
One Size, Approximately 3 1/4" Diameter, Approximately 2 1/2" Opening