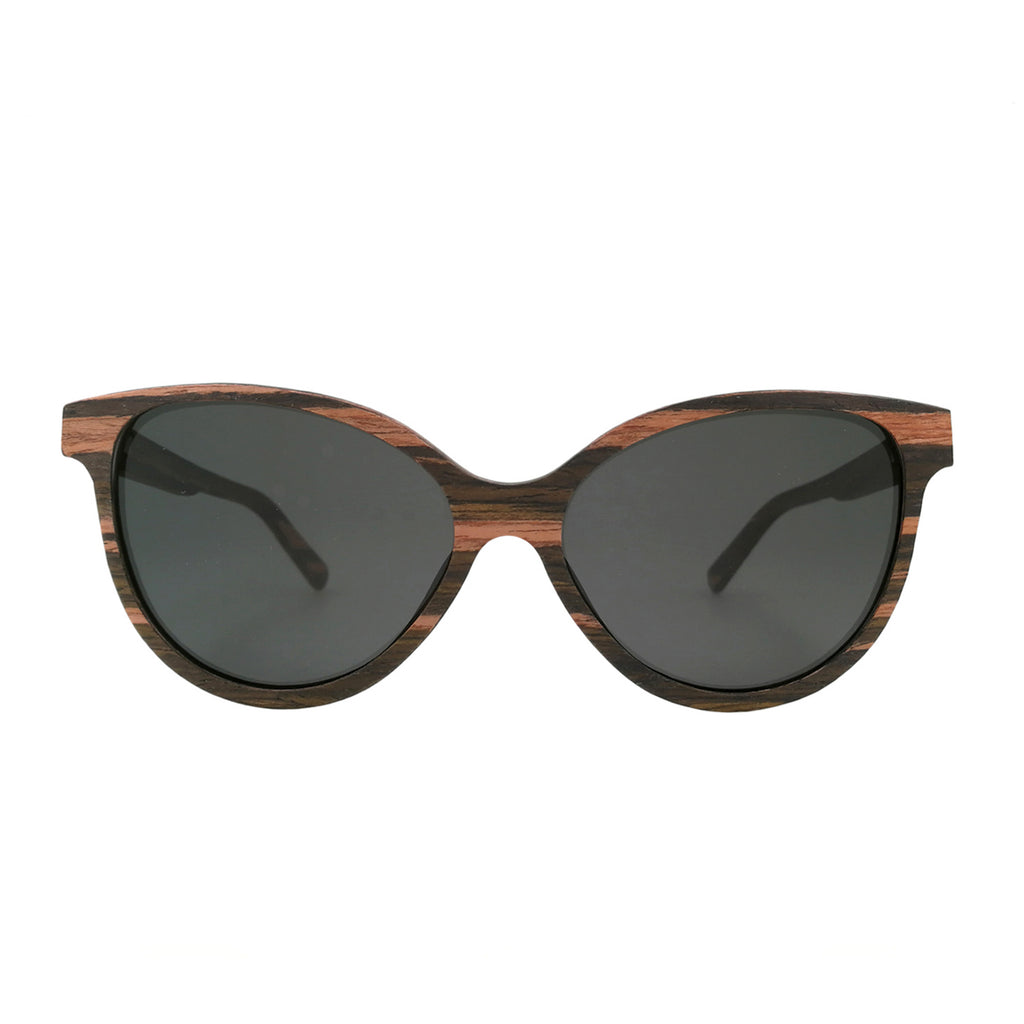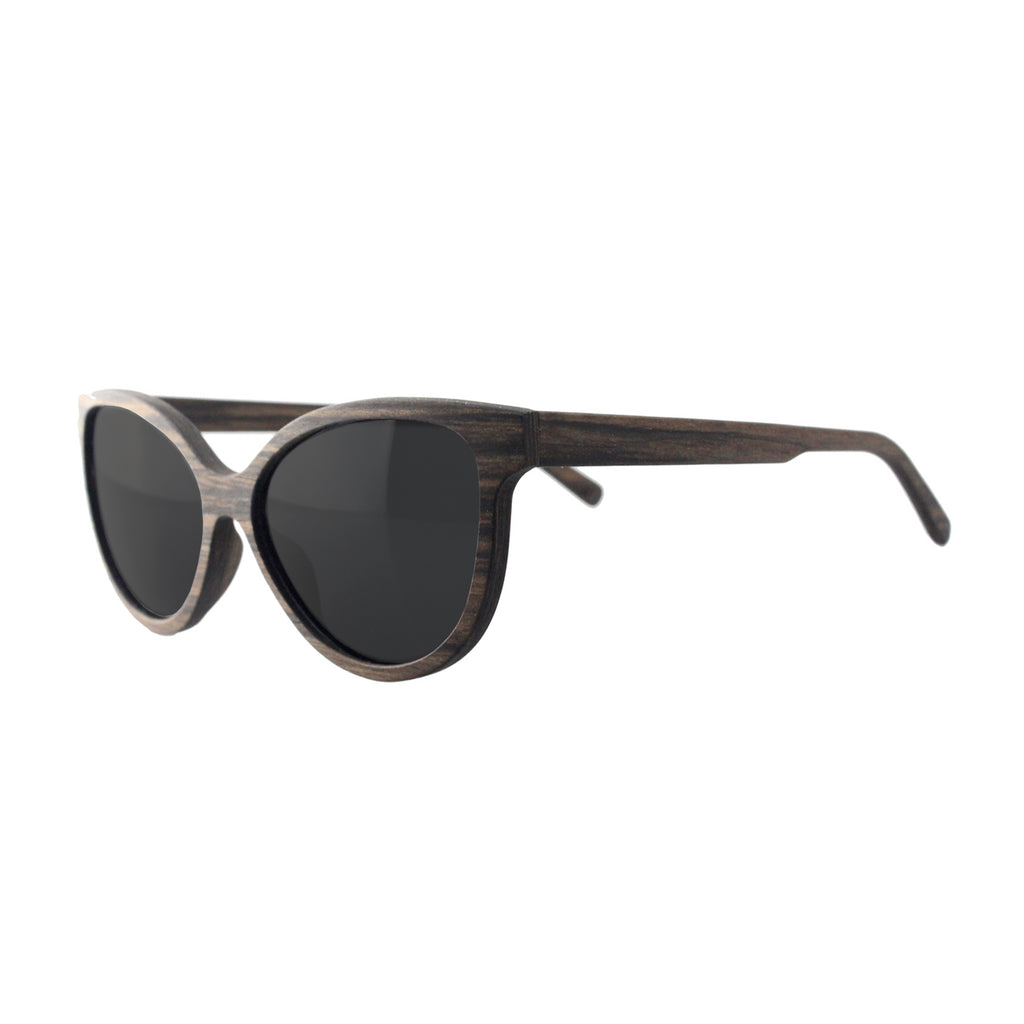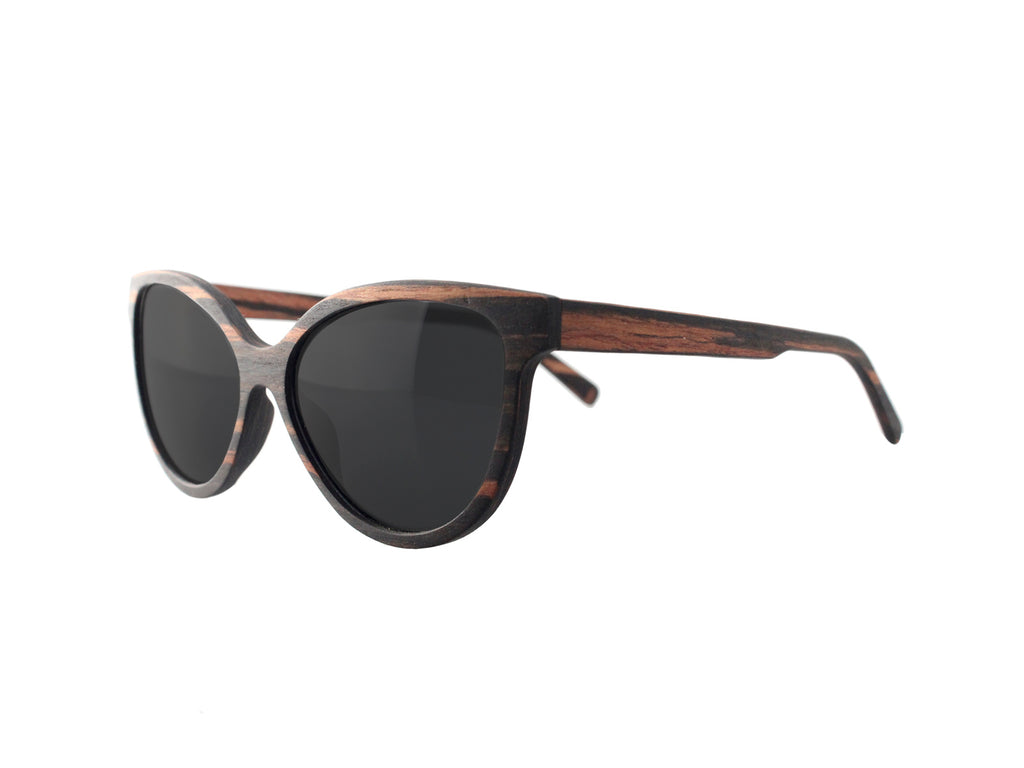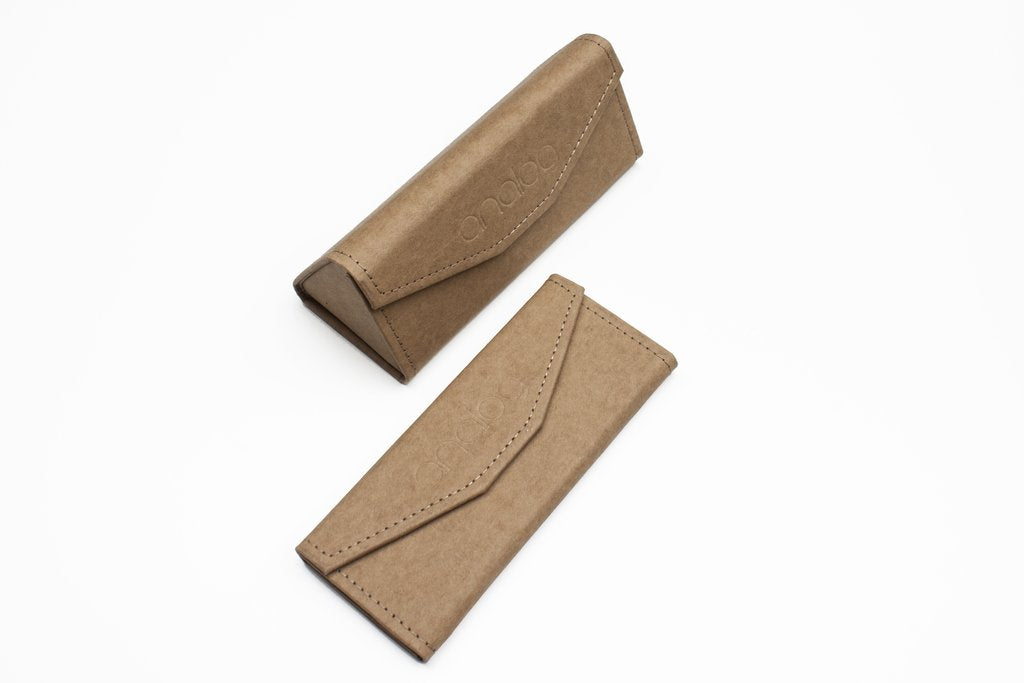 $ 109.00
$ 109.00
Layla Wood Sunglasses
Our Layla sunglasses are designed with grey lenses and come in a solid, yet lightweight , swiss walnut or an exotic striped ebony frame. 
Slide on this pair of dramatic sunglasses while your taking a nice sunset drive or perusing the local sights. These glasses jazz up your look for any occasion, making you ready for whatever or whoever you meet.
Our sunglasses come with the highest premium quality lenses offering 400UV polarized protection. One of the great advantages of a polarized lens is superior eye protection. Avoid saltwater as it can affect the quality of the lenses.
Each pair is engineered using a proprietary layering process, our wooden frames are the sturdiest you'll find on the market featuring 10-20 wood layers and are incomparable to other wooden eyewear on the market. 
Unisex forever, unapologetic, & sleek.
All sunglasses come with a fold-able, pop-up/down case for utmost protection and sleek and easy stowing for on the go.
Width: 140mm/5 1/2"