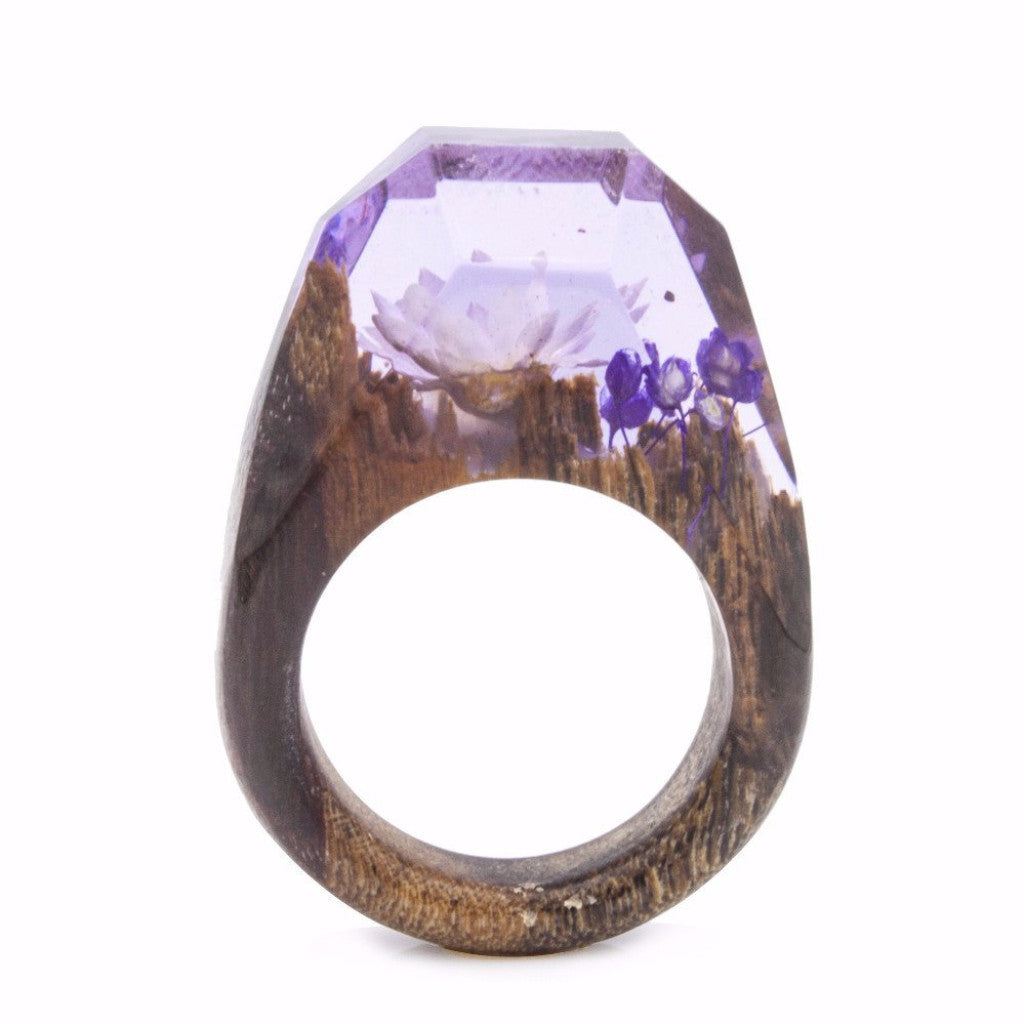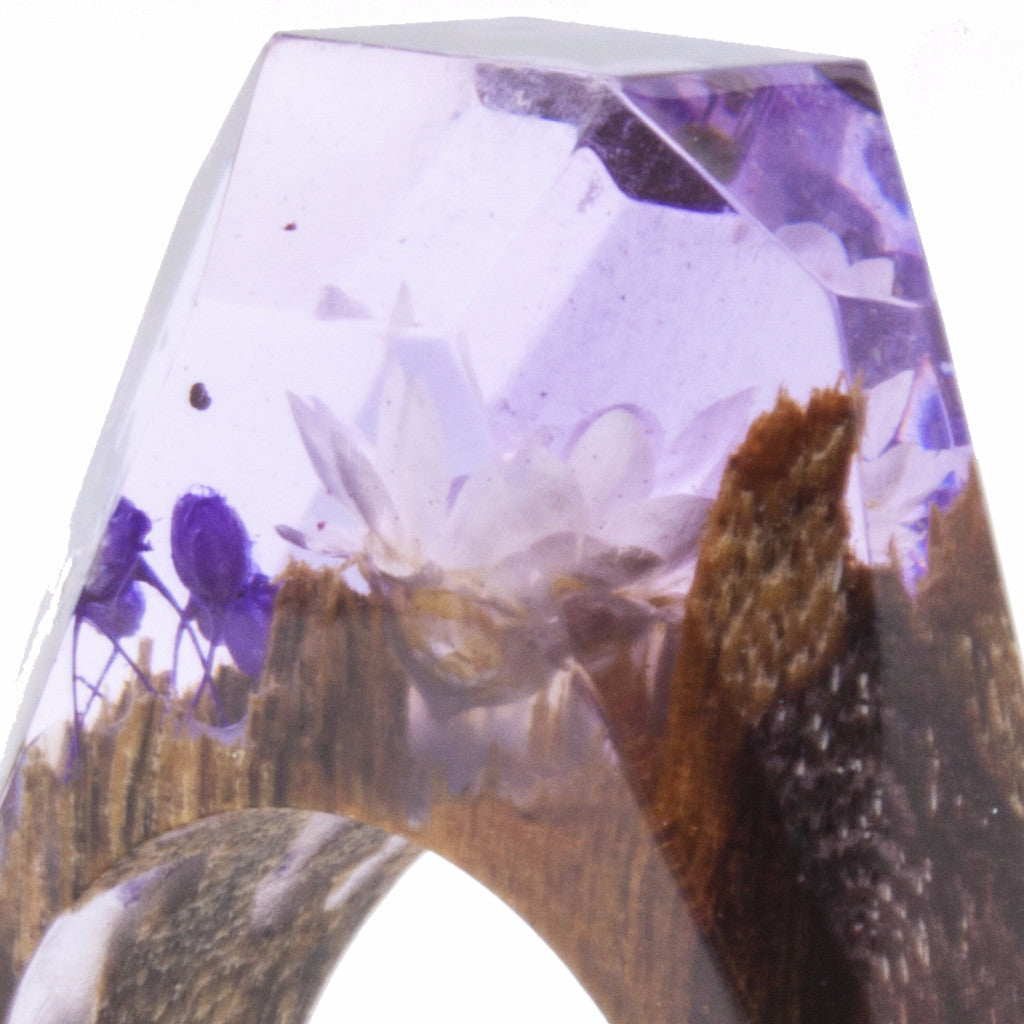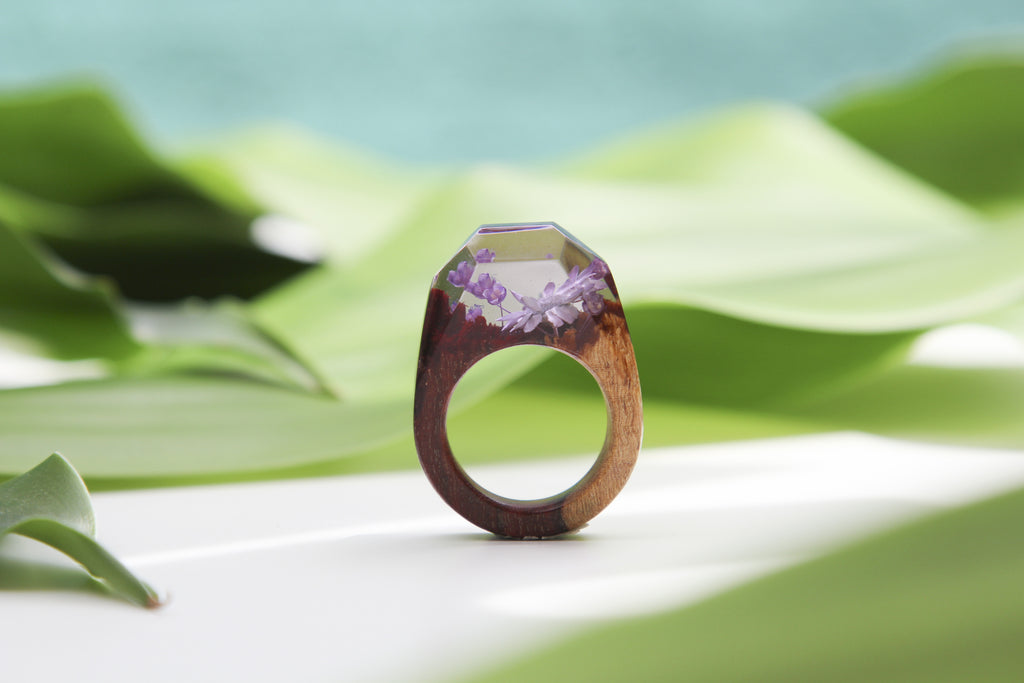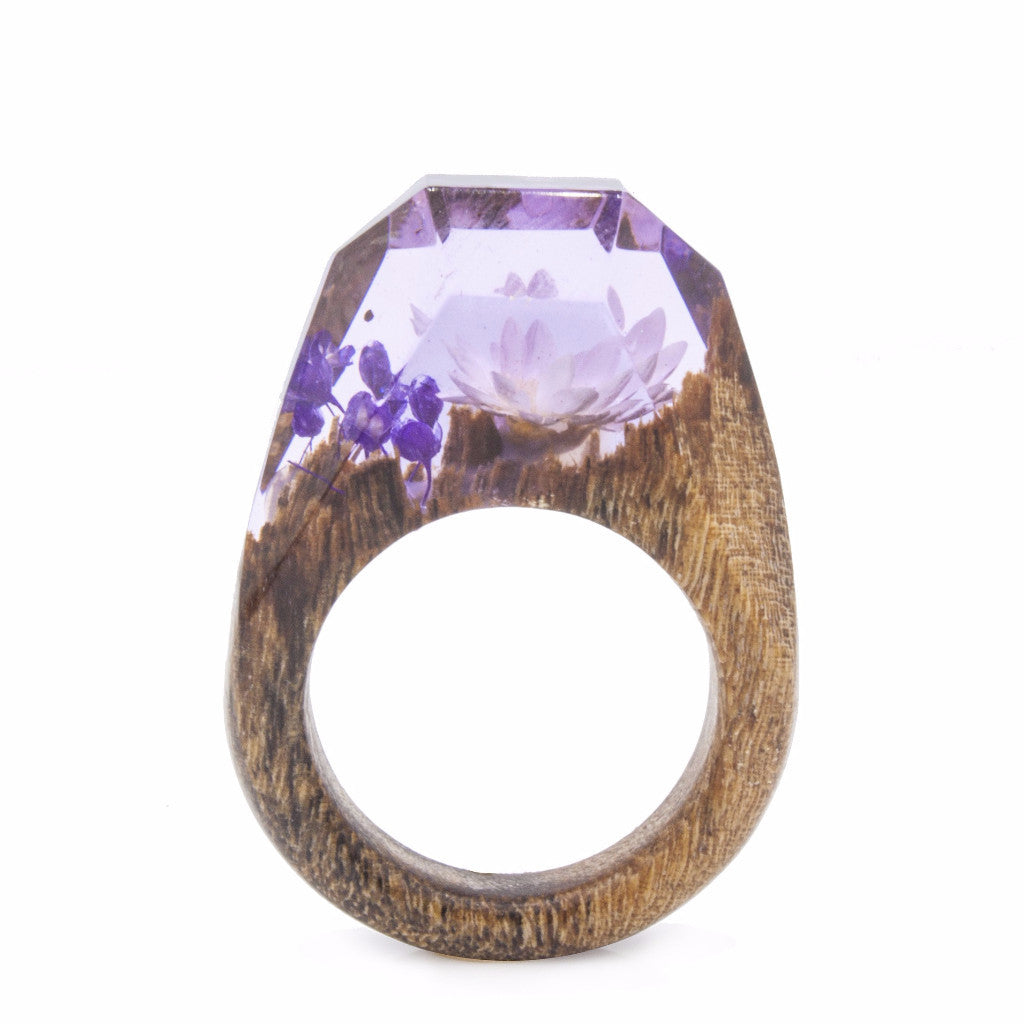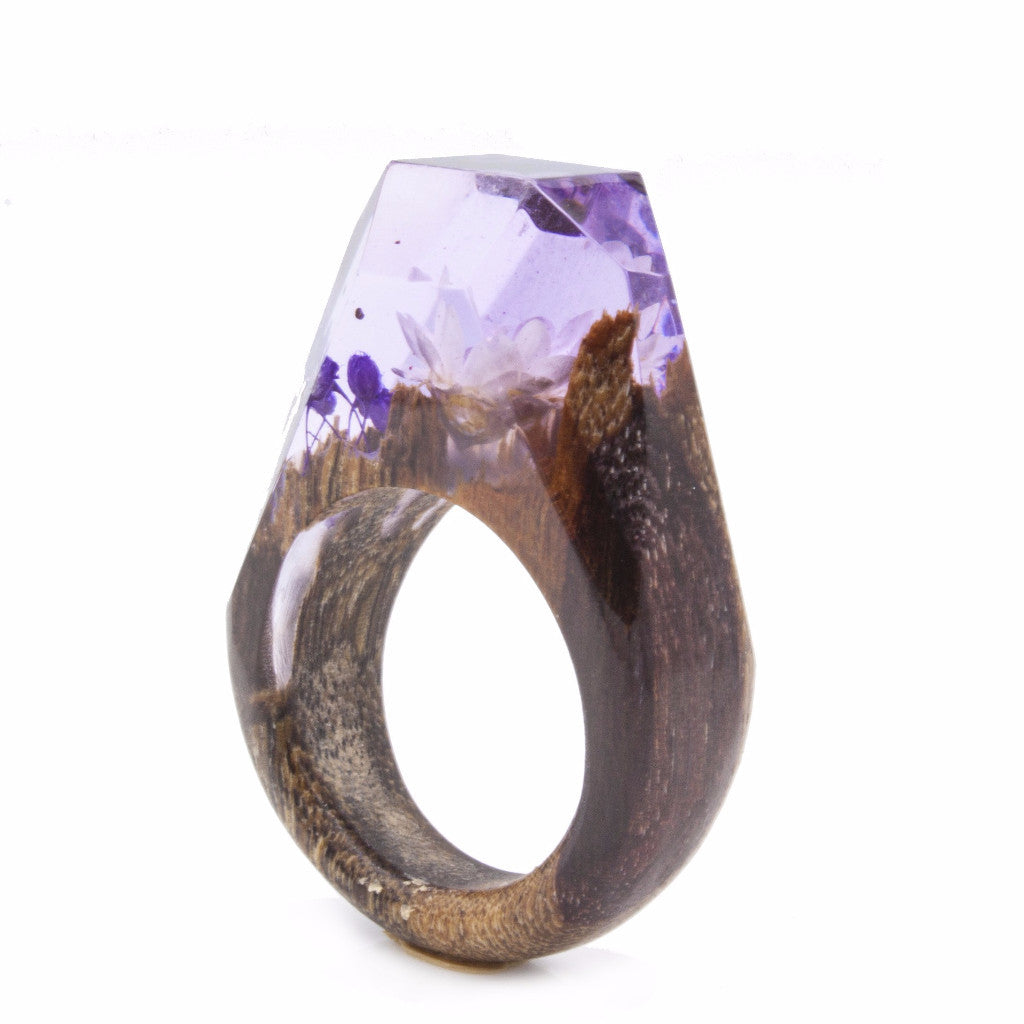 $ 69.00
$ 69.00
Lavender Field Botanist Ring
As evening sets, white blossoms erupt in an evocative dance encapsulated in time.
This ring is made with a purple resin and a base of two toned rosewood which is both hard and resilient.
Our Botanist rings are each hand crafted, in limited quantities, with all natural flowers and plant life. Each miniature world is a forever preserved wearable work of art you can keep close to you everyday. These reminders of nature are carefully hand cast, cut, finished, and go through an intensive polishing process giving them an unparalleled level of clarity. Each wood, flower, and plant detail is hand placed resulting in no two identical scenes. 
Ring comes in sizes 6 & 7. If you do not know your ring size, please use these steps and the size chart below.