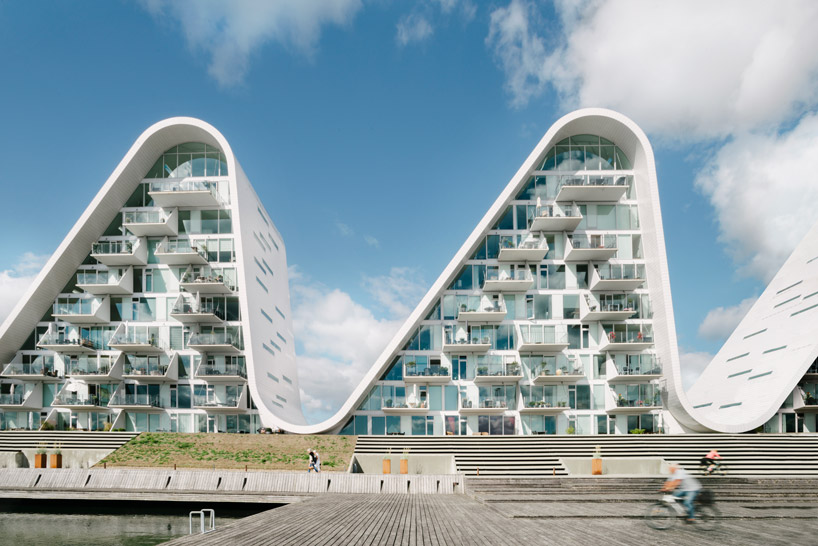 Henning Larson Architects, a Copenhagen based practice, finishes "The Wave", an apartment building in Vejle, Denmark. The project began in 2006, but because of the global financial crisis in 2008, only two towers were completed before construction came to a halt. 
Even with only two portions of the structure complete, it gained widespread recognition and won multiple awards, including 'Residential building of the year' in 2009 by Byggeri, a Danish Trade Magazine. 
Followed by an award for innovative architecture in 2012 from Abb Leaf , and the prestigious Civic Trust Award in 2013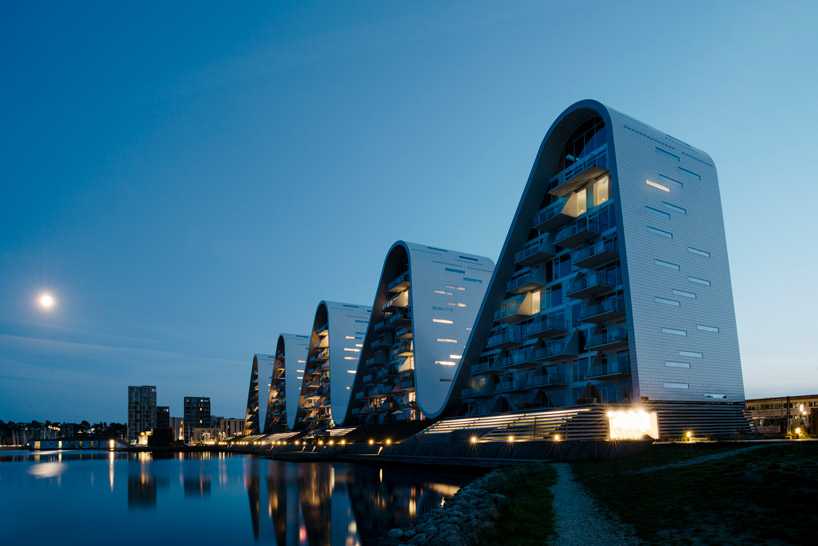 During the day The Wave's are reflected in the body of water below, and at night they resemble a beautiful multicolored mountain range.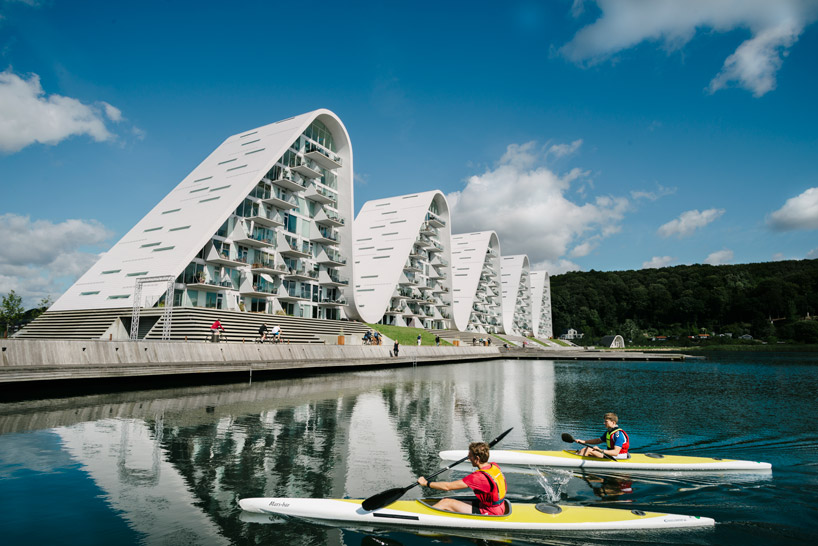 Construction picked back up again in 2015 and the remaining three towers were completed. 
Henning Larsen's partner and design director, Søren Øllgaard explains, 'we designed the wave as striking new presence in the vejle skyline, one that reflects and embodies the surrounding area. we feel our design merges our own contemporary designs with a strong sense of local identity.'