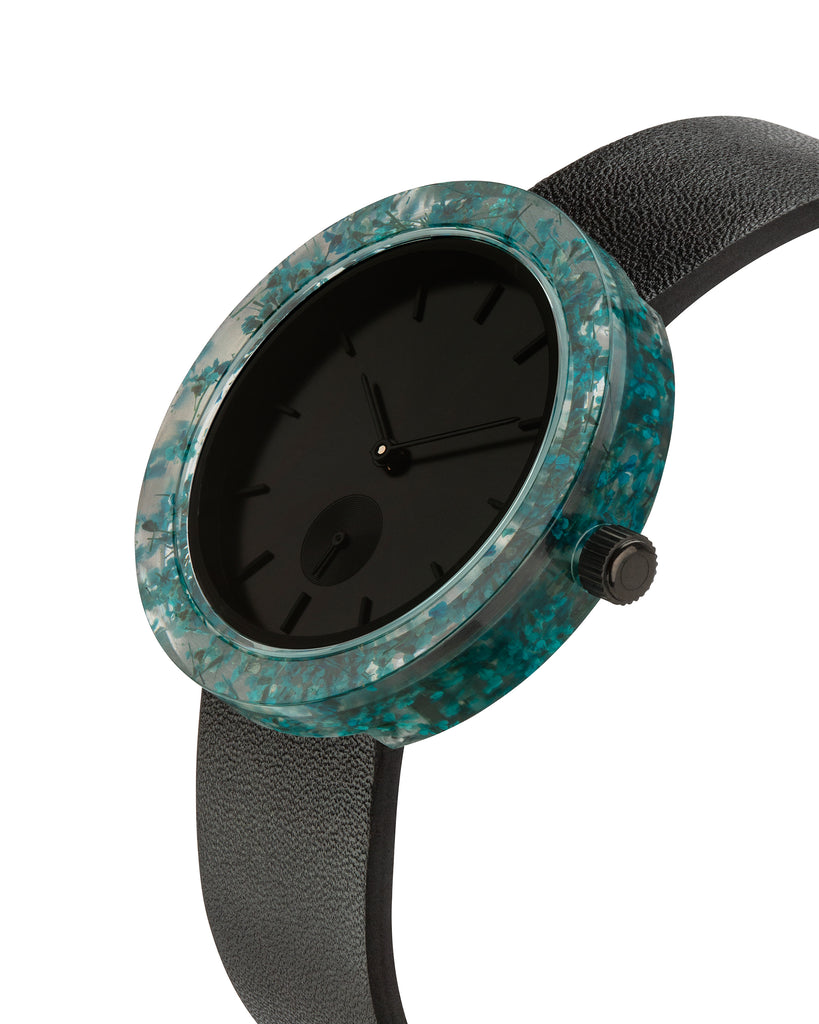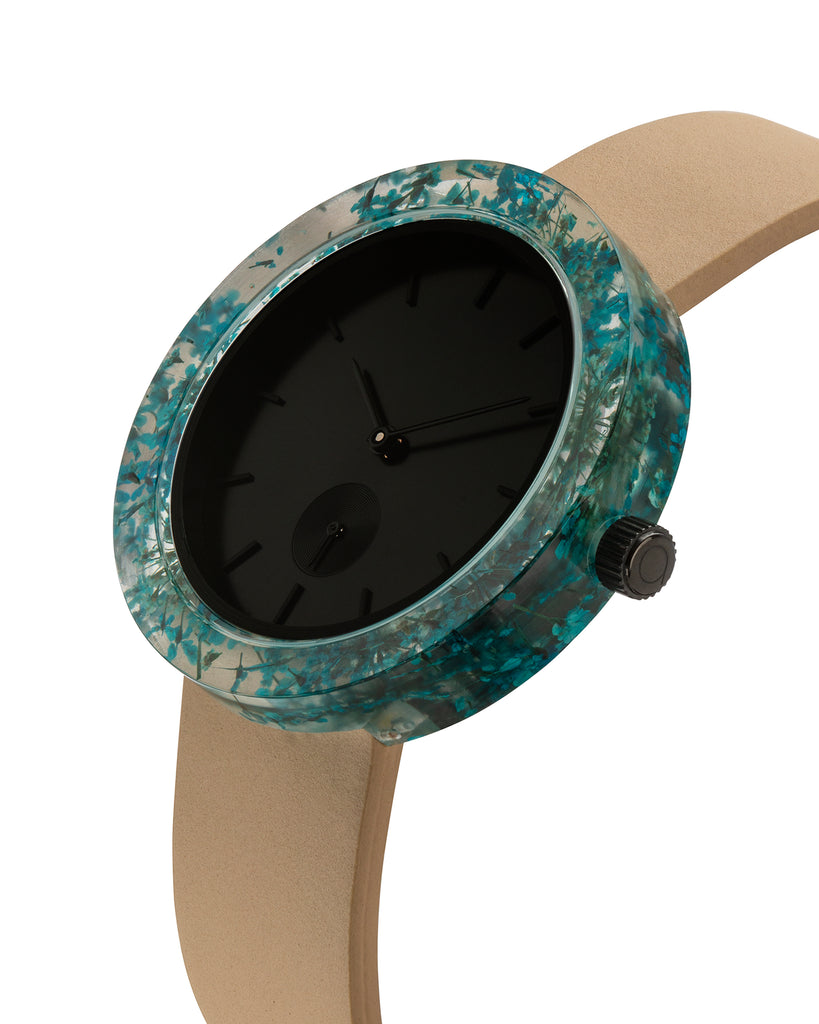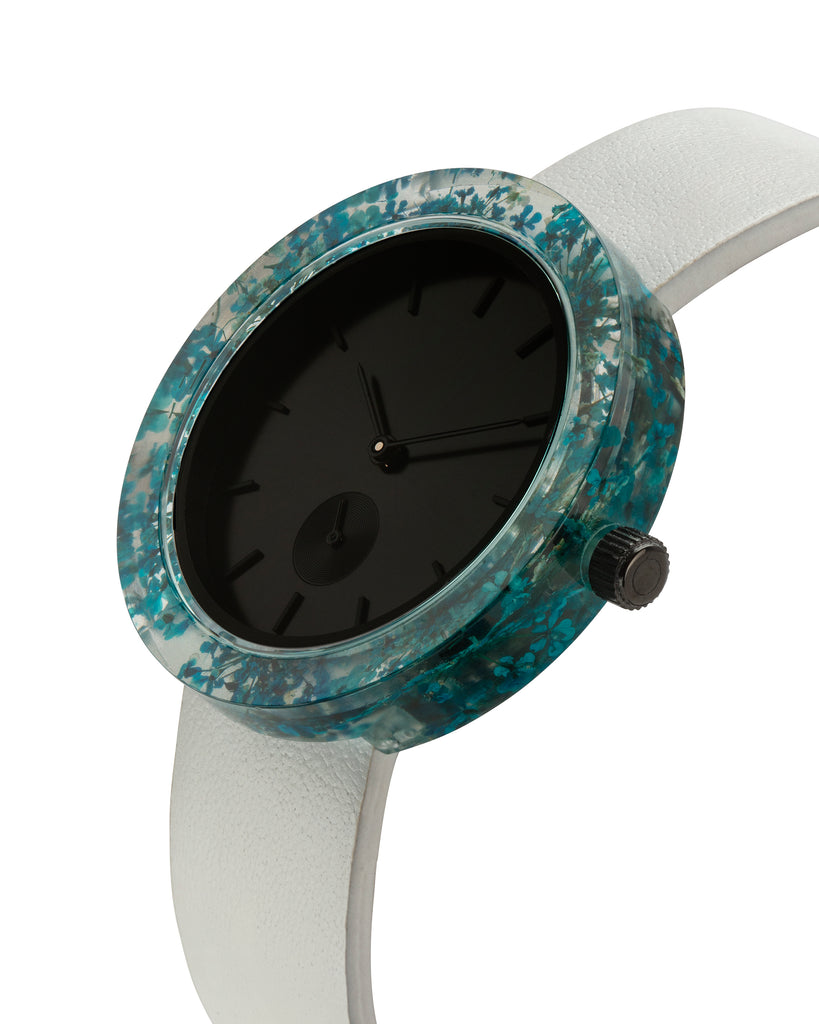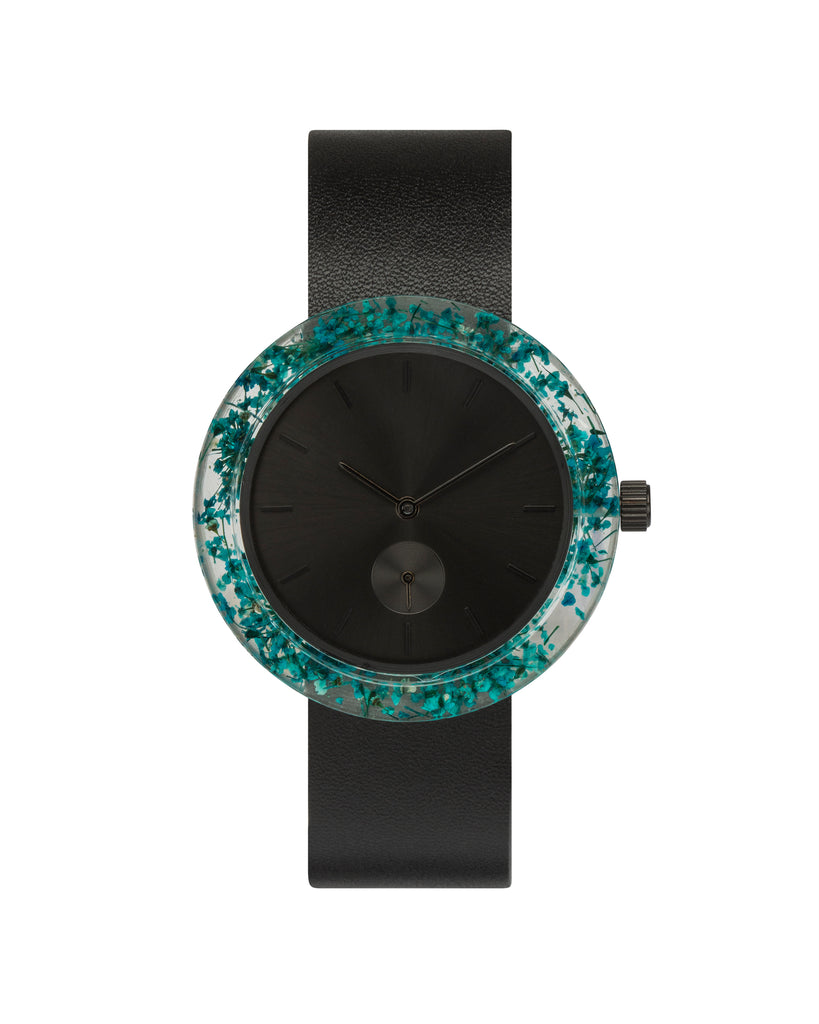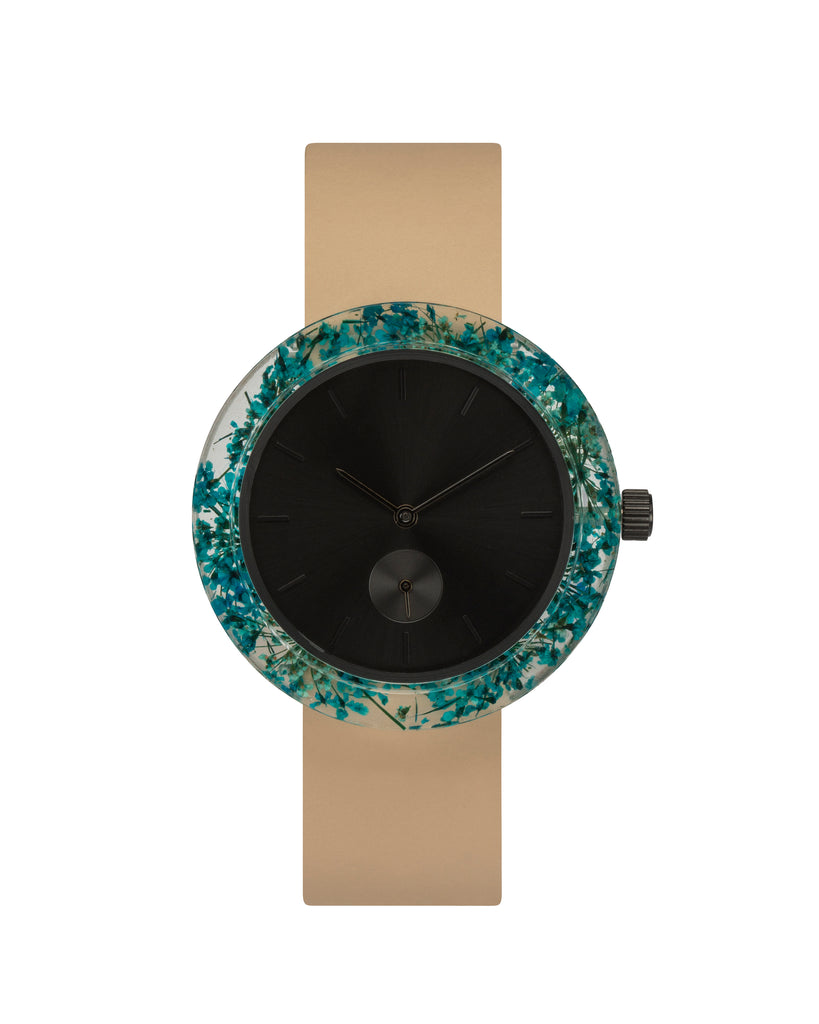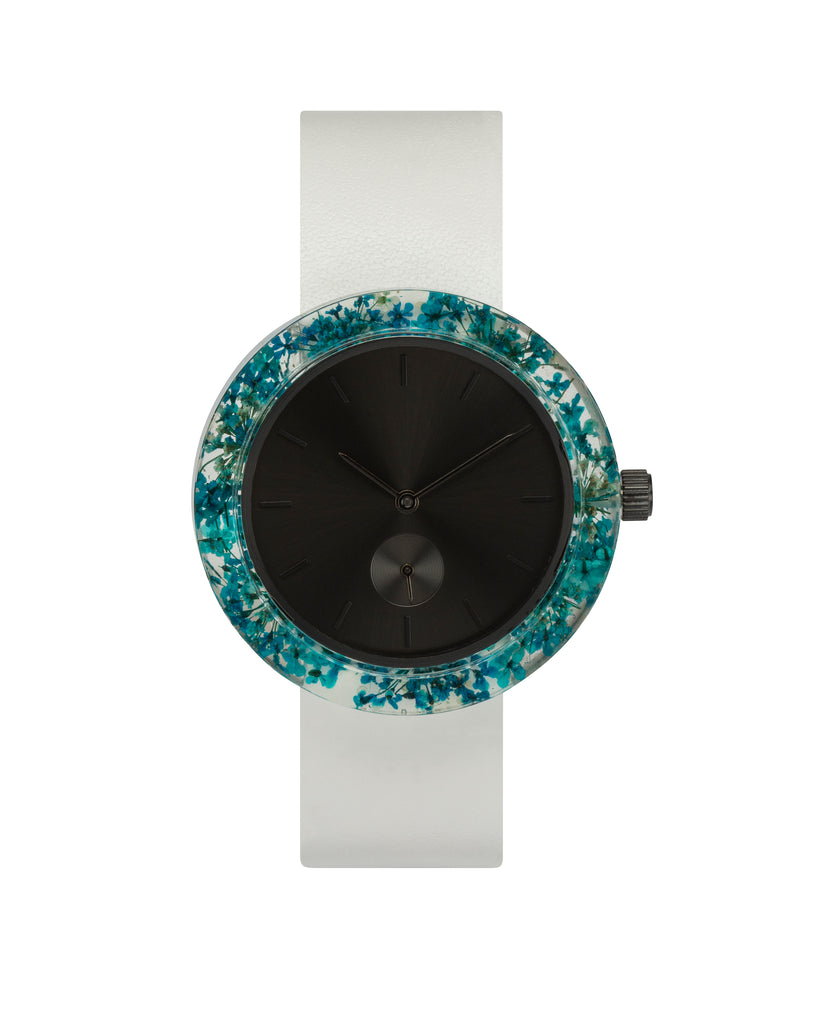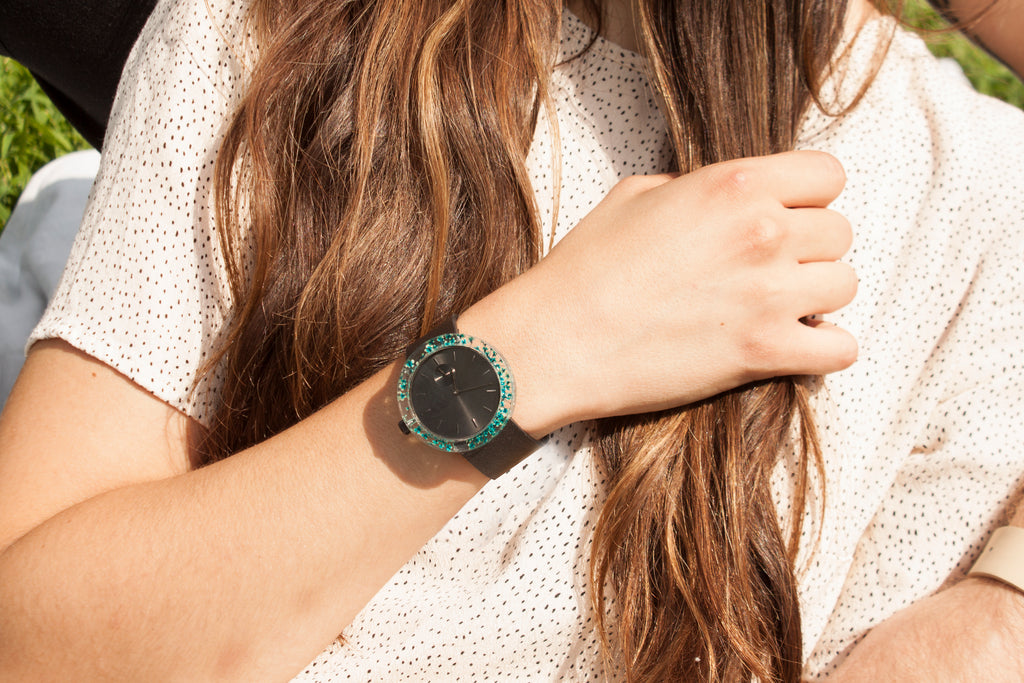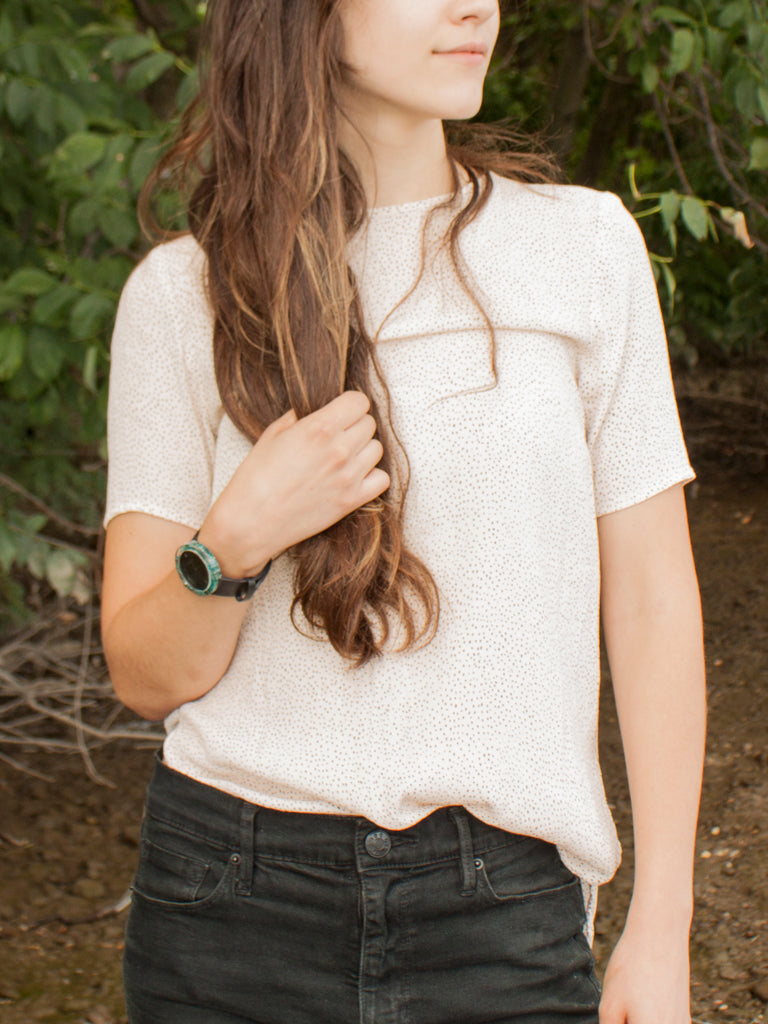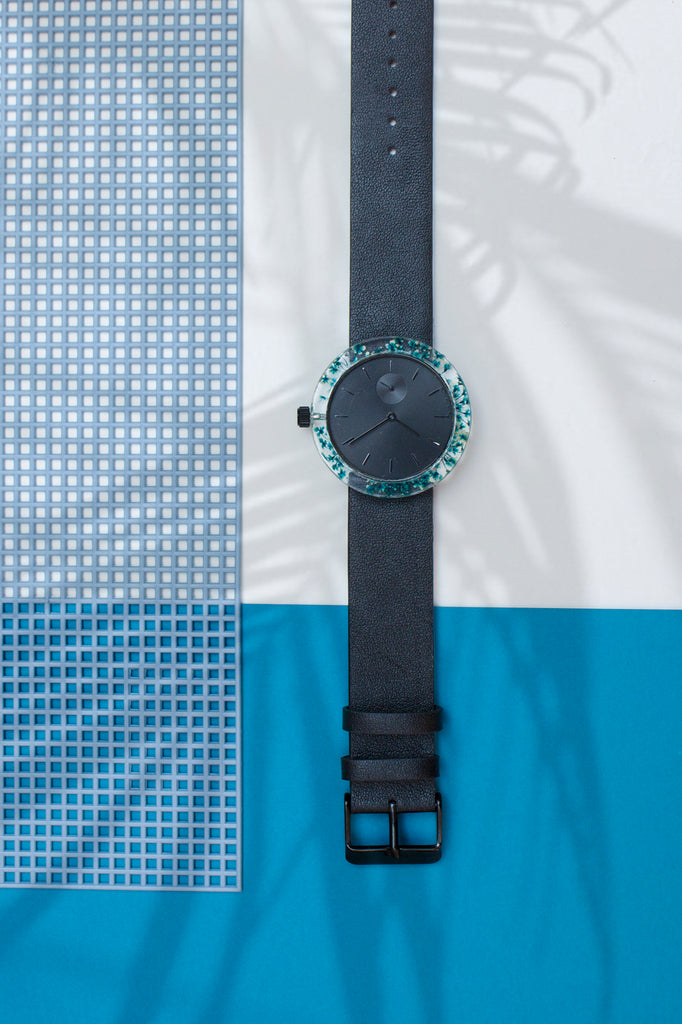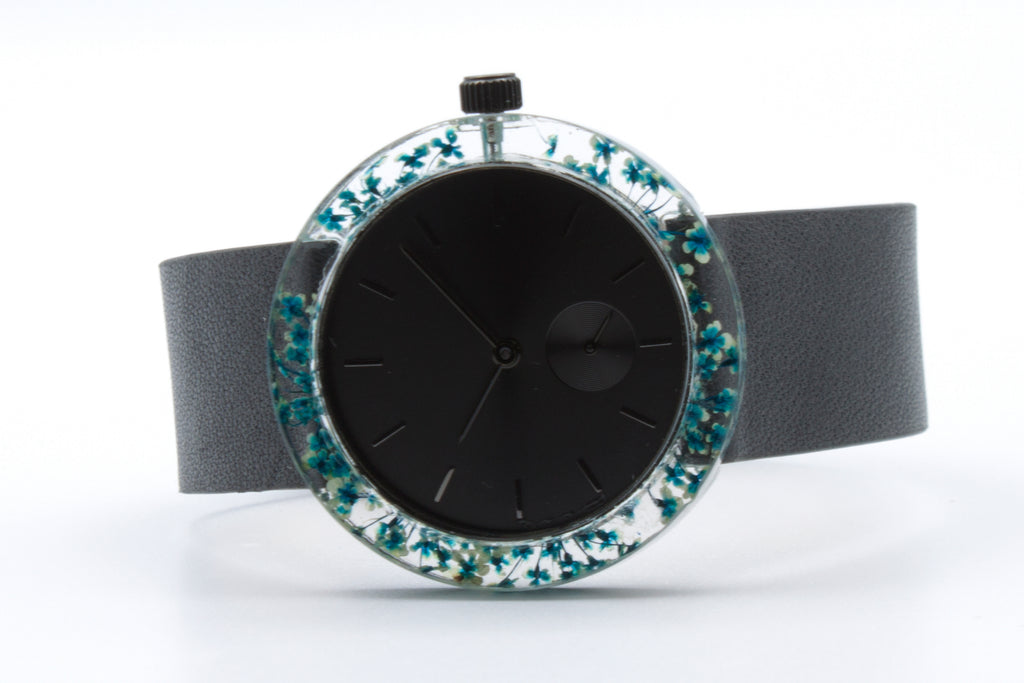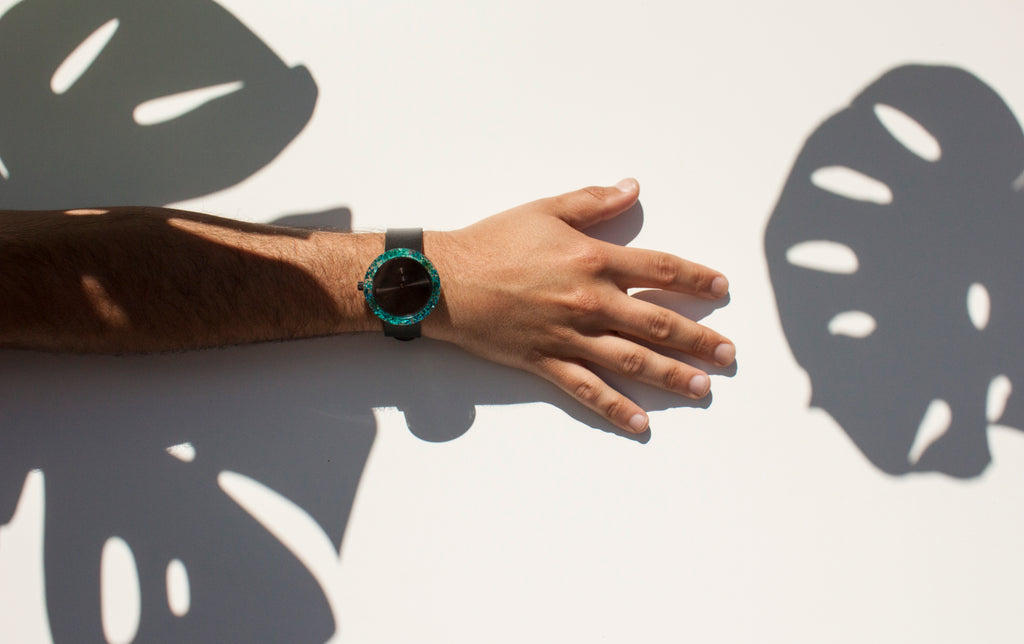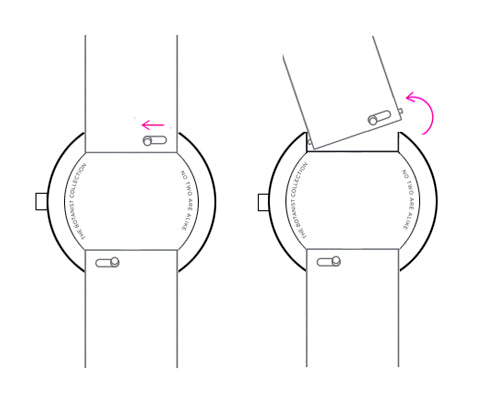 $ 120.00
$ 180.00
Blue Queen Anne's Lace Botanist Watch
Designed with cutting-edge and innovative processes, The Botanist Watch is a first of its kind to feature genuine plant life for your wrist.
The Blue Queen Anne's Lace Botanist Watch features a sleek black dial and chronograph  second-hand. It is designed for the understated minimalist - stylish, light weight, and design driven. 
This watch is unisex and features color stabilized plant-life hand placed and encased in resin body. An innovative spring bar makes the bands easily interchangeable. You can choose black, white,  or cream leather bands. 
Case: 40.5mm
Band: 20mm